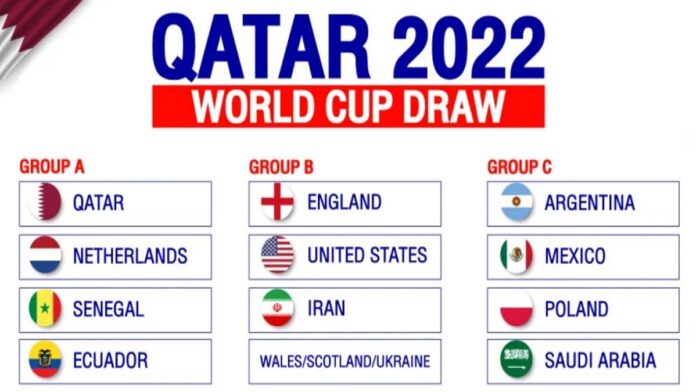 We are no strangers to tier lists and predictions, and football is no different from it. Before every game in sports, we have a debate about who is favored to win which causes infinite wars all over.
In the upcoming World Cup 2022, we will classify all 32 teams depending on how they fare and how far they can go, and we'll explain why without any need for science as we get away with the traditional order by numerical rankings.
Favorites
It needs no introduction. They are the ones with the best chance to win it all.
Argentina – 33-match unbeaten run with Messi's Last Dance on a roll. The most in-form team heading to Qatar was expected to sweep Group C with ease.
Brazil – Qualified unbeaten. The number-one team in the world. Neymar's quest for the sixth star is on track in the desert as they are head and shoulders above their Group G foes.
France – Reigning World Champions had a rough patch lately despite their unbeaten record in the qualifiers. Can they regroup in time to top Group D and end the curse?
Spain – Took a late winner to get that direct flight to Qatar, and undefeated in 2022. Can La Roja turn the clock back to 2010? Only Luis Enrique knows that with talent so deep they can get past Group E with ease.
Netherlands – Van Gaal's Oranje revived their Total Football on both ends of the turf. Can their resurgence lead to glory at last noting that they are with the host nation in Group A?
Belgium – A perfect mix of veterans and youth see them smoothly transition to the new era. Chances are high for the Red Devils to go one step higher in the Middle East as they lead the charge in Group F.

England – Will it come home? That's the biggest question for Gareth Southgate as the Lionesses have shown how to win it all. Add to that pressure is the fact that they are in the group of death.
Contenders
Slightly below the favorites, it takes some minor tweaks to contend.
Poland – Beyond the one-man show of Robert Lewandowski, the Eagles need help beyond their talismanic striker.
Denmark – Their golden generation of Dynamites is on their last legs. It takes more than just Schmeichel, Kjaer, and Eriksen to get to the next level.
Portugal – Though favored leading Group H, Ronaldo's legacy-defining career rests on what might be his last World Cup. That means the likes of Bruno and Joao should step up.
Wales – Ending a 64-year wait is one thing. Doing it with Bale in the twilight of his prime is extraordinary. They can spring some nailbiters in Group B.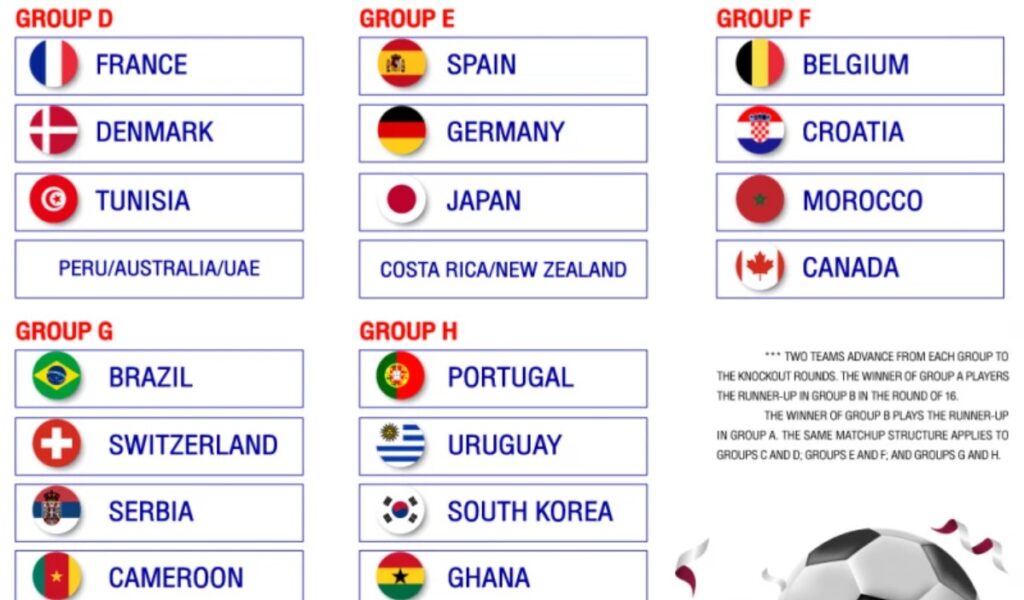 Wild Cards
They can cause a problem or two. Better than a slight shot but lacked a cutting edge to contend.
Croatia – Their run to 2018 final was like a fairytale. However, they are seeing the rebuild right with their own eyes and that might hinder their progress
Serbia – Redemption will be on their minds as they remembered their 2018 campaign that started promising but ended in a nightmare.
Switzerland – It will be a group reunion with Brazil and Serbia. But they need more than relying on Xhaka and Shaqiri to get out of Group G.
Uruguay – It will be the last for Suarez, Cavani, and Godin, as the regeneration will begin with the likes of Darwin coming up.
Senegal – The African champs have probably the best squad since their 2002 team that reached the quarterfinals, whose skipper currently manages the Golden generation of the Teranga Lions.
Canada – This golden generation of the Maple Leafs came out of nowhere to end their 36-year wait for the World Cup. John Herdman will rely on the likes of Larin and Davies to spring some surprises.
USA – Their redemption tour after missing out on Russia four years ago is still in progress. On paper, the likes of Pulisic, McKennie, and Adams are leading the best squad American soccer has to offer.
Slight shot – The quality is already there but they need to play more than just their A-Game in order to stand a chance.
Ecuador – Enner Valencia must play the all-around leader for La Tri, who returns after missing out in 2018.
Japan – The Samurai Blue are just moments away from the quarterfinal four years ago when disaster struck. Their mission in the desert: is to get past that heartbreak and go beyond that.
Morocco – Even without Ziyech, the Atlas Lions can pack a punch. Unless their off-field drama gets sorted, they are going outside looking in.
South Korea – Son's squad is running it back once again, four years after dethroning the Germans. But can they go beyond their Asian level?
Mexico and Costa Rica – With their respective aging rosters, they might not even reach the fourth game, especially the El Tri who always fell at the last 16.
No Chance in Hell – In other words, they are out of contention after two games.
Qatar, Iran, Saudi Arabia, Australia, and Tunisia – They are simply not good enough, owing to a lack of cutting edge. Harsh but true, when you look at it, they have those rosters that are not up to par, or they have low-quality foes in qualifying.
Especially for the hosts who will likely emulate South Africa as the worst-performing ones.
As we said before, if you disagree with the list, hit us up on who should be swapping places and why.