Cristiano Ronaldo named in 2022 World Cup worst XI alongside with Argentina Lautaro Martinez.
According to Sofascore – famous source of stats and insights related to football – Ronaldo and Martinez are among the underperforming players, despite both making to the last eight stage at least.
Ronaldo and Portugal went of quarterfinals after the shocking defeat by Morocco, while Martinez won the World Cup eventually though sitting on the bench for the most time.
2022 World Cup worst XI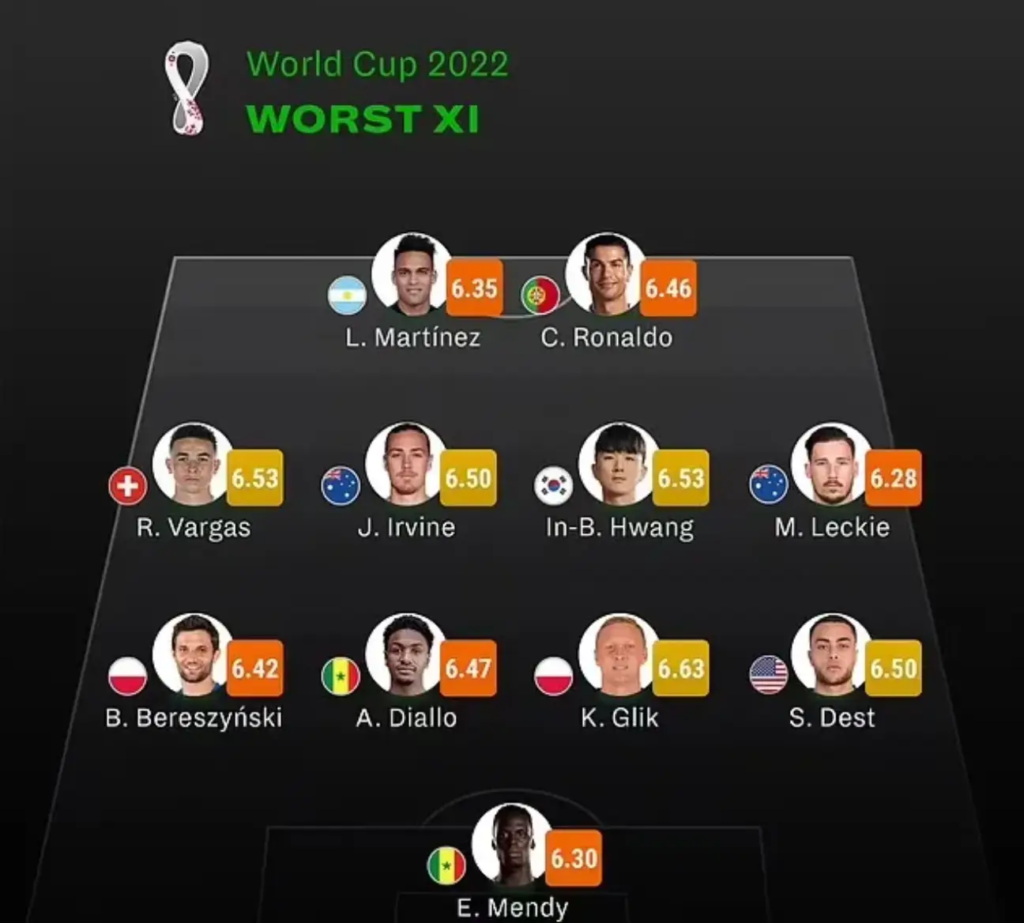 Details of World Cup worst XI:
Keeper: Mendy (Ghana)
Defender: Bereszynski (Poland), Diallo (Cameroon), Glik (Poland), Dest (USA)
Midfielder: Vargas (Switzerland), Irvine (Canada), Hwang (South Korea), Leckie (Canada)
Forward: Martinez (Argentina), Ronaldo (Portugal)
Ronaldo's last dance ended in low note
Ronald managed just one goal in the tournament and was substitute during Portugal's 16-tie and quarterfinals which he did minimum to zero affect.
After the Morocco' game, he cried while entering the tunnel, giving sign of his probably last World Cup of the decorated career.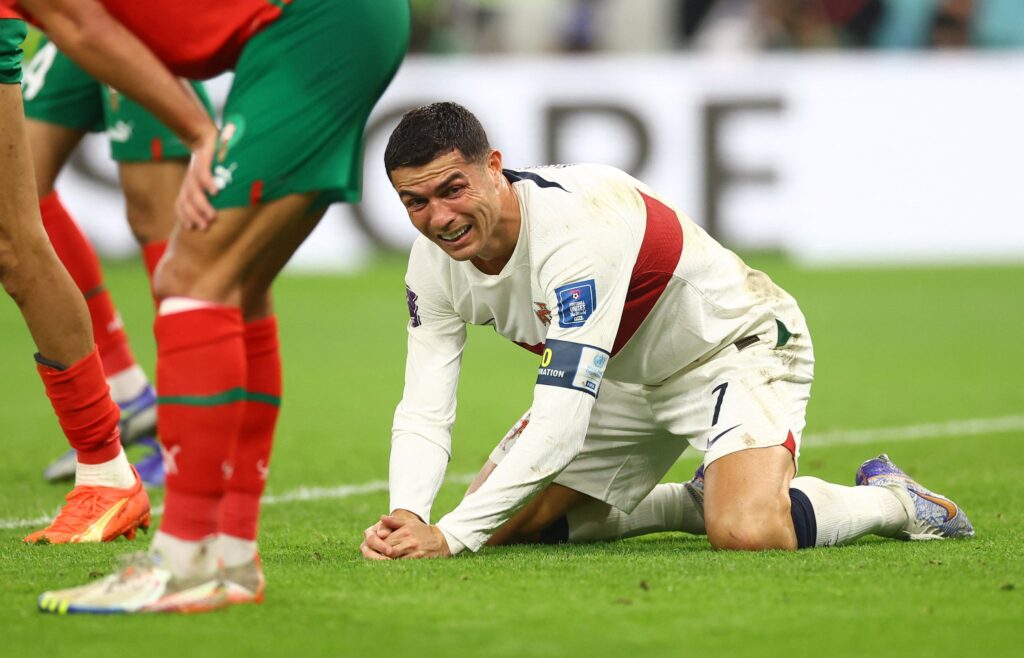 Martinez's case of the World Cup winner
Despite winning the tournament, Martinez didn't have a good time in the Middle East at all, starting in Lionel Scaloni's first choice team but eventually being replaced by Julian Alvarez.
The Inter Milan striker did contribute to the victory against Netherland in the quarterfinal, as he succeeded in his shot during the shoot-out.
However, fans may remember his misses which almost cost Argentina the title while playing in few last games, including one in the final against France.