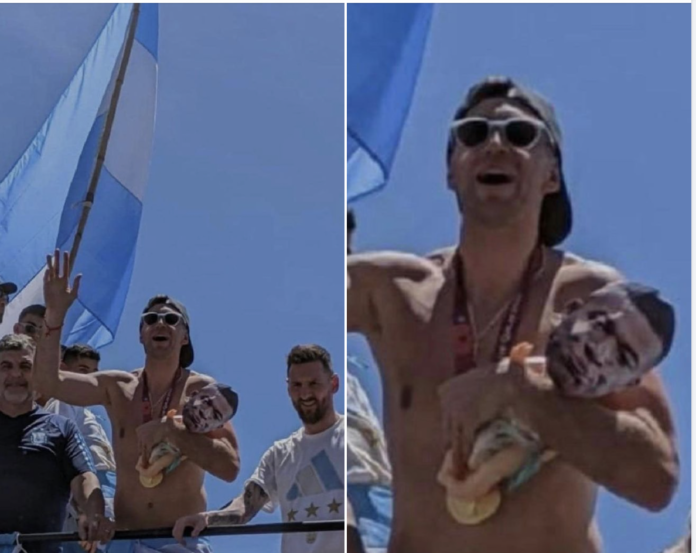 Emi Martinez brutally trolls Mbappe again during World Cup celebrations with a toy baby dressed in the France striker's face.
This happened during the parade in Argentina, after the team returned from World Cup success, beating France in the final.
The Mbappe vs Messi and Martinez battle lead to Emi Martinez brutally trolls Mbappe
It was a epic final at the Lusail Stadium with Mbappe and Messi stole the show, but Martinez played a heroic role with his press on France's two missed penalty.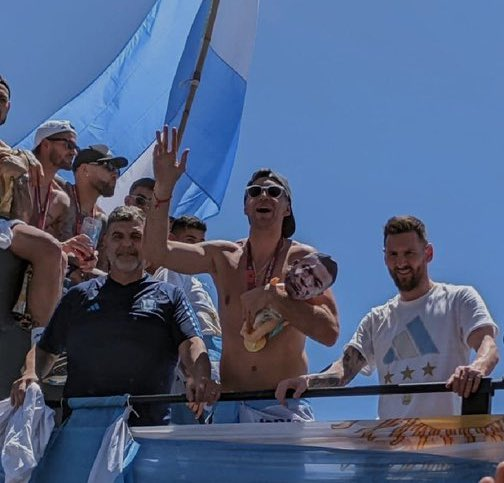 The Aston Villa stopper also produced a crucial save at the very end of extra time which easily earned him the Golden Glove award.
After the game, Martinez could be seen asking for "a minute of silence" for Mbappe – less than an hour after he had consoled the Paris Saint-Germain striker, who netted a hat-trick in the final, on the pitch.
And eagle-eyed fans watching Argentina's open-top bus parade in Buenos Aires spotted Martinez, who was topless and stood next to Messi, holding a toy baby which was complete with a nappy and a picture of Mbappe's face stuck on its head.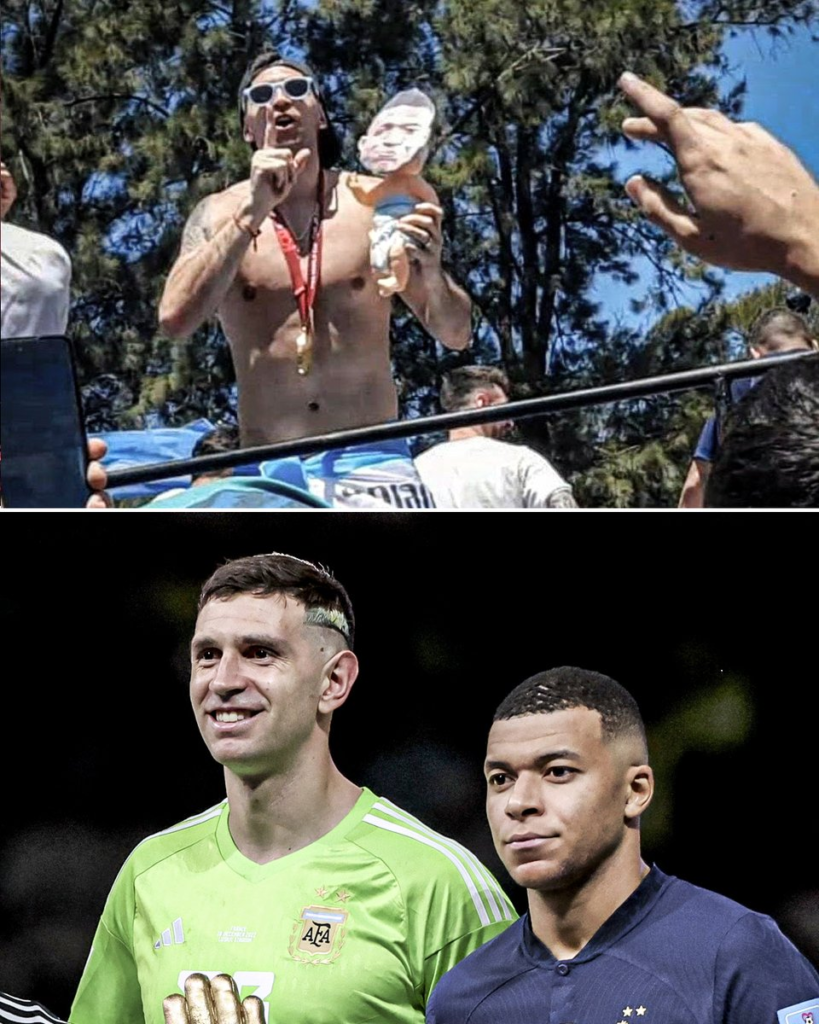 It was fun while it last, but these acts could bring troubles for Messi as he will be returning to PSG soon.
There would be awkwardness for the PSG pair since Messi's still playing for the French club till the end of this season.
Also, fans on social media like Facebook or Twitter seem not be happy with Emi's attitude with many called him 'arrogant' or 'shameless'.