Japan beat Spain with a controversial goal at the FIFA World Cup to advance to the final 16, at the same time, partly eliminated Germany.
Why did Japan's second goal against Spain stand? Let's go to the explanation below to understand why.
The goal that sparked arguments
Goals from Ritsu Doan and Ao Tanaka helped Japan reach the World Cup last 16 as Group E winners with a remarkable 2-1 victory over Spain, with La Roja joining them as Germany were dumped out.
Group E concluded with Japan and Spain advanced.
The most discussed point was Tanaka's tap-in which was assisted by Kaoru Mitoma, with a drawn-out VAR review ruling the Brighton and Hove Albion man kept the ball in play.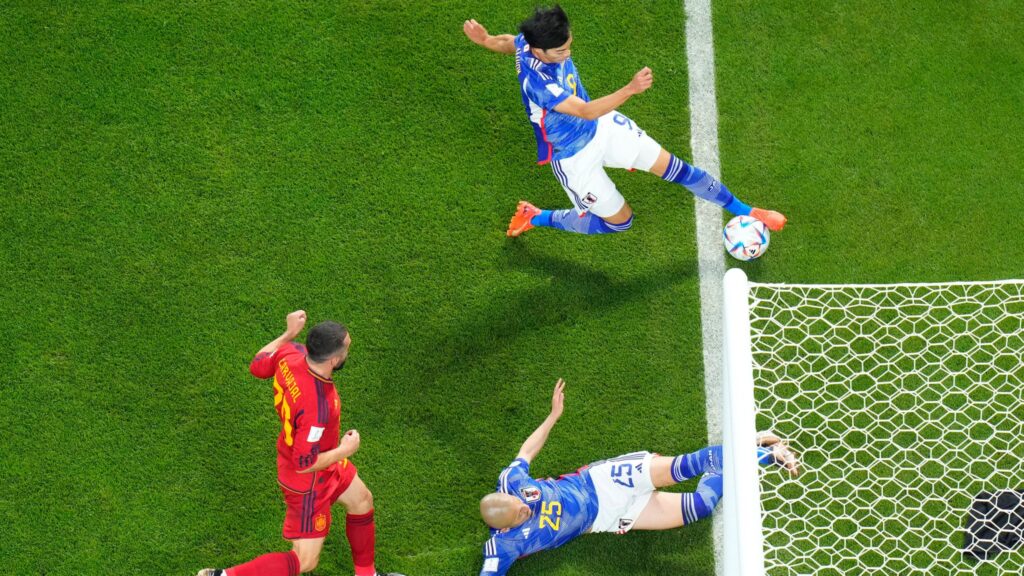 This goal is causing havoc on social media with fans unable to agree over whether it should have stood or not. Meanwhile, Germany was knocked out on goal difference even though they beat Costa Rica 4-2 in their game, also thanks to Tanaka's goal.
VAR reviewed
At first, referee did not grant Japan the goal, indicating that the video assistant referee (VAR) was taking a look at something.
The game's linesman also had the flag up. VAR checked to make sure the ball had gone out of play during the build up
After moments of checking, the goal stood and the field decision was overturned, meaning VAR was positive that the ball was on the line.
Sign up here for best offers from M88 Mansion x World Cup 2022
Law and technology
According to IFAB, who sets the laws of the game, quoted by Indian Express, the ball is out when

"it has wholly passed over the goal line or touchline on the ground or in the air".
This means that even if there is a tiny gap between the line and the ball, the ball can still be in play.
Upon checking, VAR had to consult various camera angles, while some of the images shared widely by social media could confuse.
Since technology used to make goal line decisions is not available to determine whether the ball is out of play or not, the VAR had to consult various camera angles.
The camera on the goal line did indeed suggest there was a sliver of the ball which was right over the line. This would be enough for VAR to overturn the goal.
The decision was right
The decision was completely legitimate, only fanning controversy due to poor communication with fans from Fifa's end, especially with the angles shared widely on social media.
Had the correct angles that the VAR was consulting been shown, this would perhaps not have become such a major flashpoint.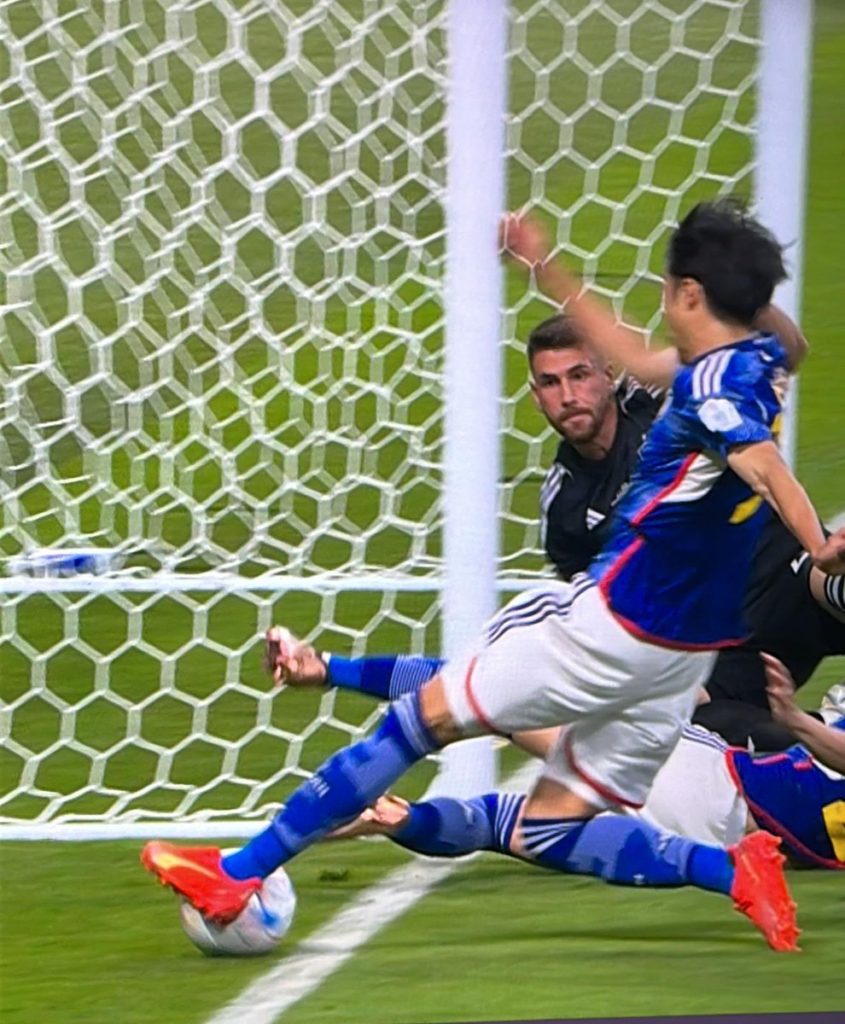 So, VAR needs to take cautious next time, by showing the clear and transparent and convey to fans what is happening in real time.