Karim Benzema has confirmed his retirement in his 35th birthday.
Karim Benzema has confirmed his retirement from international football, less than 24 hours after France's defeat to Argentina in the 2022 World Cup final. Benzema was set to play in Qatar, but picked up a thigh injury on the eve of the tournament.
On his 35th Birthday, France forward Karim Benzema posted a message on social media indicating that he is retiring from international soccer, one day after the national team lost the 2022 FIFA World Cup Final without him.
"I made the effort and the mistakes it took to be where I am today and I'm proud of it! I have written my story and ours is ending. #nueve"
This brief statement means that he and the French national team will be over once and for all.
Benzema retires from national team- His legacy with France
Benzema made his senior debut for France in 2007, at age 19. He went on to earn over 95 caps, including scoring in three and appearing in four major tournaments, and ends his ranked as France's fifth-highest all-time top goalscorer.
Benzema was controversially left out of the squad for the 2010 World Cup and didn't play for France over 5 years after being implicated in a blackmailing scandal in 2015 and he has been excluded from Deschamps' French national team because of his involvement in the blackmail case against French player Mathieu Valbuena. It was in his absence that France enjoyed one of the greatest periods in its history, finishing second at Euro 2016 and winning the 2018 World Cup in Russia.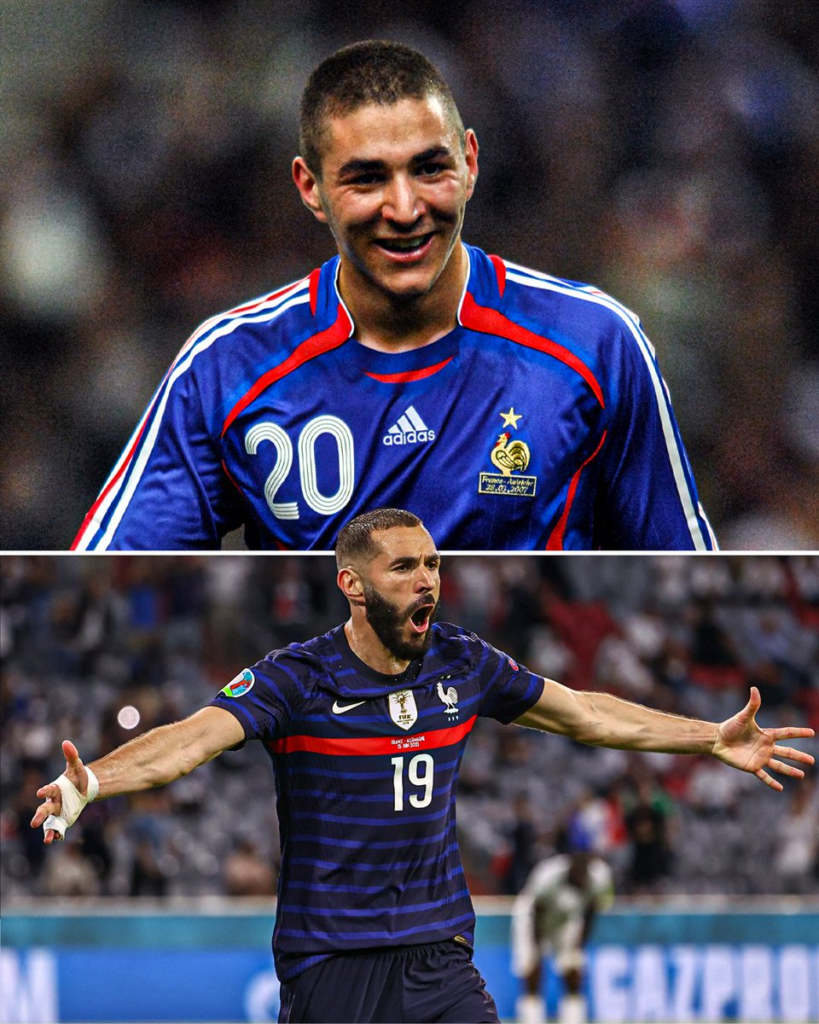 In 2021, Deschamps bowed to external pressure to bring Benzema back into the fold. Although Karim Benzema scored four goals in the European Championship, France failed to reach the last eight. In October, Benzema helped his team win the UEFA Champions League, the only trophy he has ever lifted with the national team.
Benzema has scored 37 goals in 97 appearances for his country. He is the fifth highest goalscorer in the history of the French national team.
What Next For Benzema?
Having had the majority of the World Cup to recover from an injury, the 35-year-old's sole focus will now be on getting his 2022/23 campaign with Real Madrid back on track after a difficult, injury-ridden start.