Fans are asking about the kind of clothing that Lionel Messi wore during his World Cup celebration.
Lionel Messi finished the 2022 World Cup with a high note by beating France on penalty shoot-out, after a thrilling final at Lusail Stadium.
He scored twice as Argentina and France played out a 3-3 draw after extra-time, then helped his side win the penalty shootout.
When Messi went to lift the trophy, he was pictured and filmed wearing an item of clothing over his Argentina shirt. 
What was Messi wearing when he lifted the trophy?
The item of clothing was put on Messi by the Emir of Qatar Tamim bin Hamad Al Thani, with FIFA president Gianni Infantino also presented.
The item, known as a bisht, was with Messi for the whole celebration as he lifted the trophy joined by teammates.
Definition of bisht?
A bisht is an item of clothing that has been worn in the Arab world for thousands of years. It is a traditional men's cloak.
There are worn on special occasions only, like wedding or religous festivals.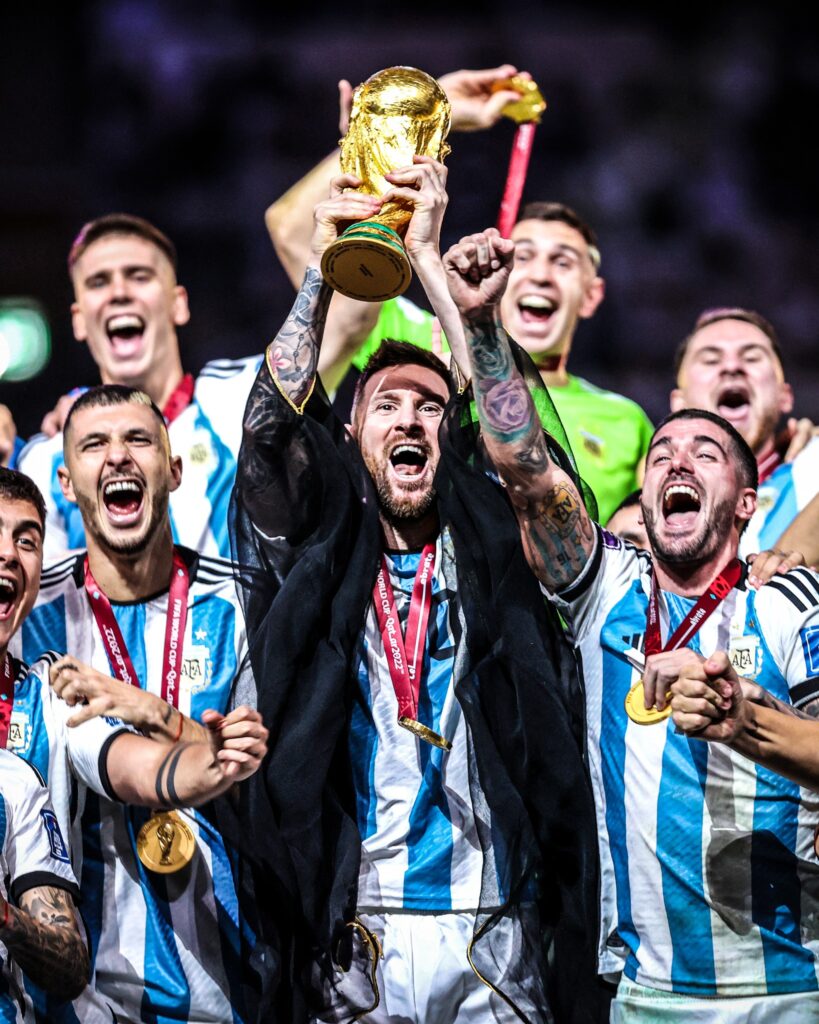 There is a further meaning to the bisht. They are usually worn by secular officials or clergy. This means it has status as a garment and is tied to royalty, wealth and ceremonial moments.
It is the equivalent of wearing black tie in the western world. And it's special for host Qatar because the photo of Messi would be immortal.
When people look at the images in the future, they would know the religion and culture of the host.