Hwang fires South Korea into last 16 with late winner against Portugal while Uruguay exit despite beating Ghana
World Cup 2022 – Group H concluded with another huge upset as Hwang Hee-chan scored a stoppage-time winner to beat Portugal 2-1 and put South Korea through to the last 16, while Uruguay was in a dramatic conclusion to Group H.
Sign up here for best offers from M88 Mansion x World Cup 2022
Key highlights
South Korea beat Portugal by 2-1
Uruguay scored twice against Ghana
South Korea advanced by tie breaker with better goal scored than Uruguay
Portugal as top of group H, South Korea is second
South Korea 2-1 Portugal
After Japan and Australia both qualified in emphatic fashion, South Korea knew they could follow the footsteps, despite facing heavy contenders Portugal in group H last game.
And goals by Kim Young-gwon and Hwang Hee Chan pulled an absolute madness comeback as Asian got its third representatives in the knock-out stage.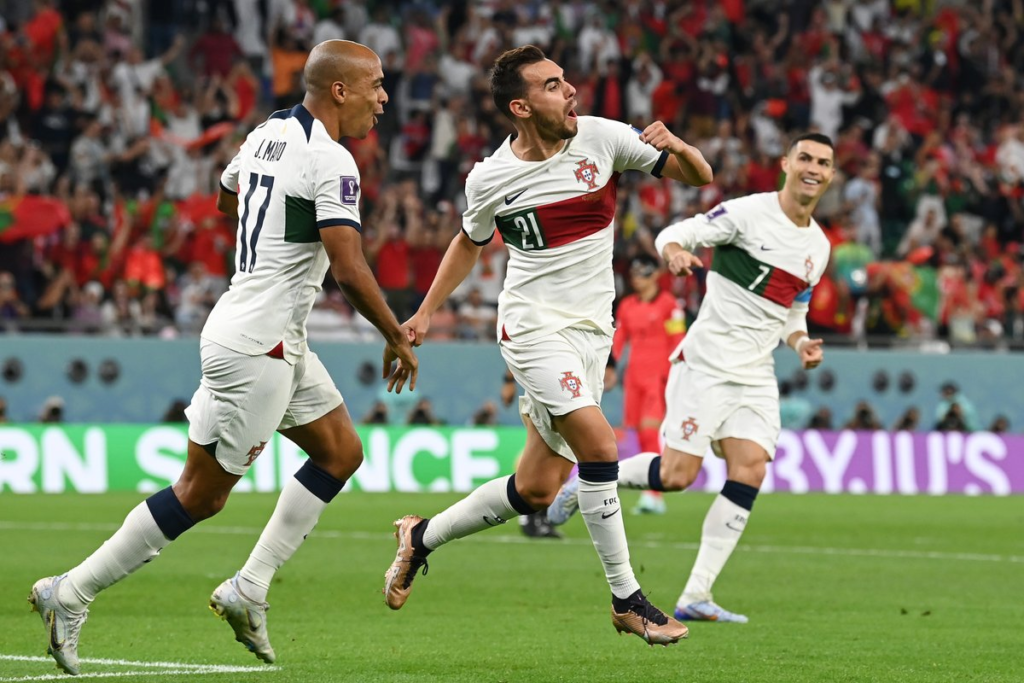 Already sealed early ticket to next round, Fernando Santos fielded in much-change starting XI, putting most of his key players rest.
However, the European Selecao still soon took the lead in a dead-or-alive kind of game for South Korea, with Ricardo Horta's opening goal at the 5th minute in the Braga's man first World Cup start.
Diogo Dalot breezed past Kim Jin-su and cut the ball back for Horta to have an easy finish.
Taeguk Warriors, who were without their coach Paulo Bento with a red card last game against Ghana, fought back with Kim Jin-su's ruled out for offside only 12 minutes after Portugal's lead.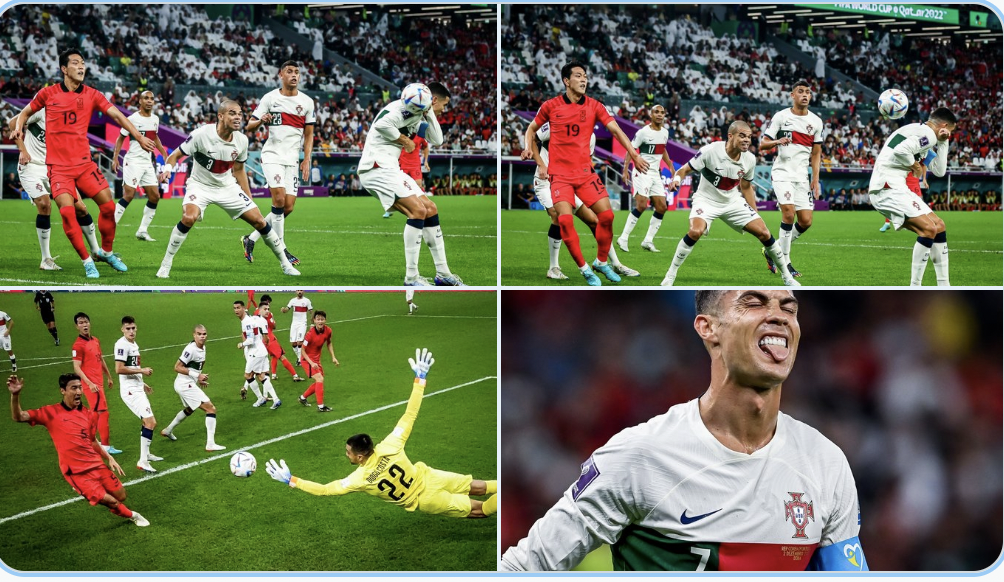 Portugal was the better side, but all of the sudden, the Asian side got their equalizer when Kim Young-gwon tapped in from a corner, with Cristiano Ronaldo partly responsible for his touch.
A second half was quite boring, as South Korea fans waited till the 90th minute to celebrate.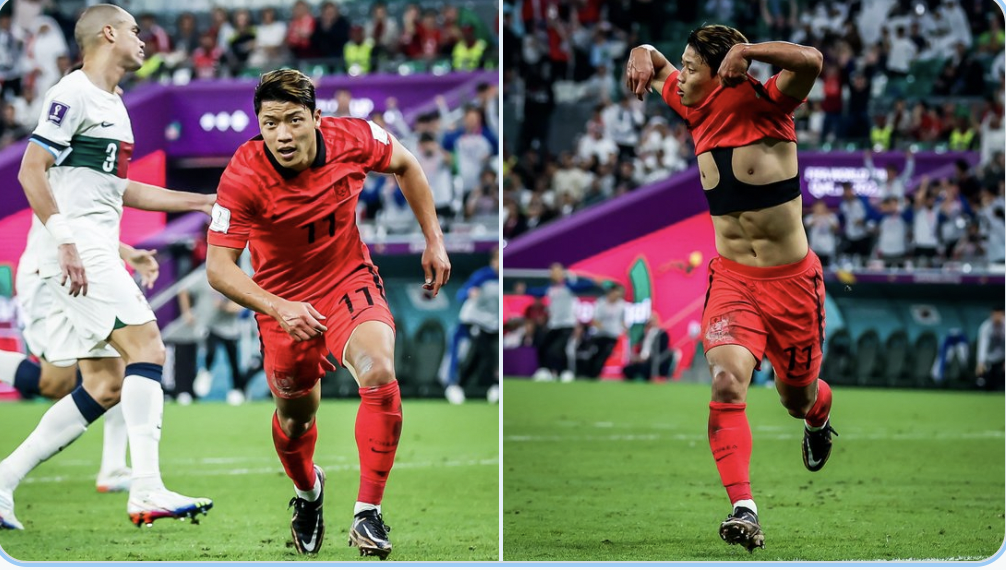 Captain Son Heung-min darted towards the Portugal goal, awaited support and calmly fed Hwang through a defender's legs, Hwang slamming past Costa as South Korea completed the stunning turnaround.
Son and his team-mates then waited anxiously on the pitch watching the closing stages of Uruguay vs Ghana before they could safely celebrate an astonishing achievement.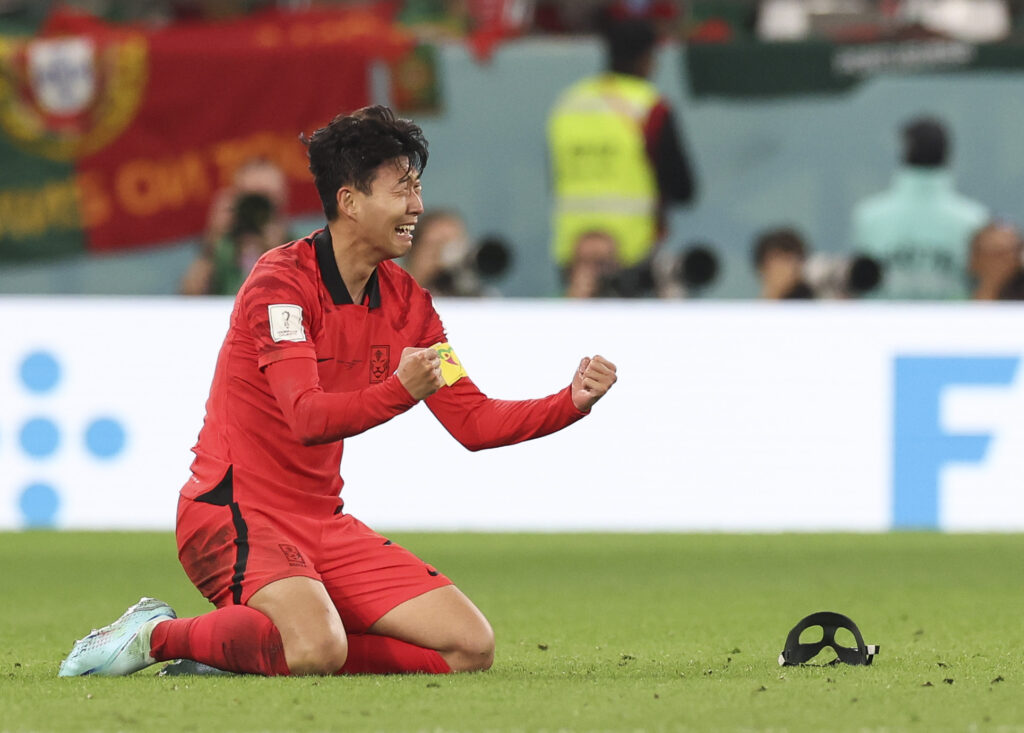 Ghana 0-2 Uruguay
Uruguay failed to progress to the World Cup round of 16 despite a 2-0 win over Ghana.
The African side could not avenge the defeat 12 years ago in the quarter-final, with some early side shown when Andrew Ayew's spot-kick was saved by Uruguay's Sergio Rochet.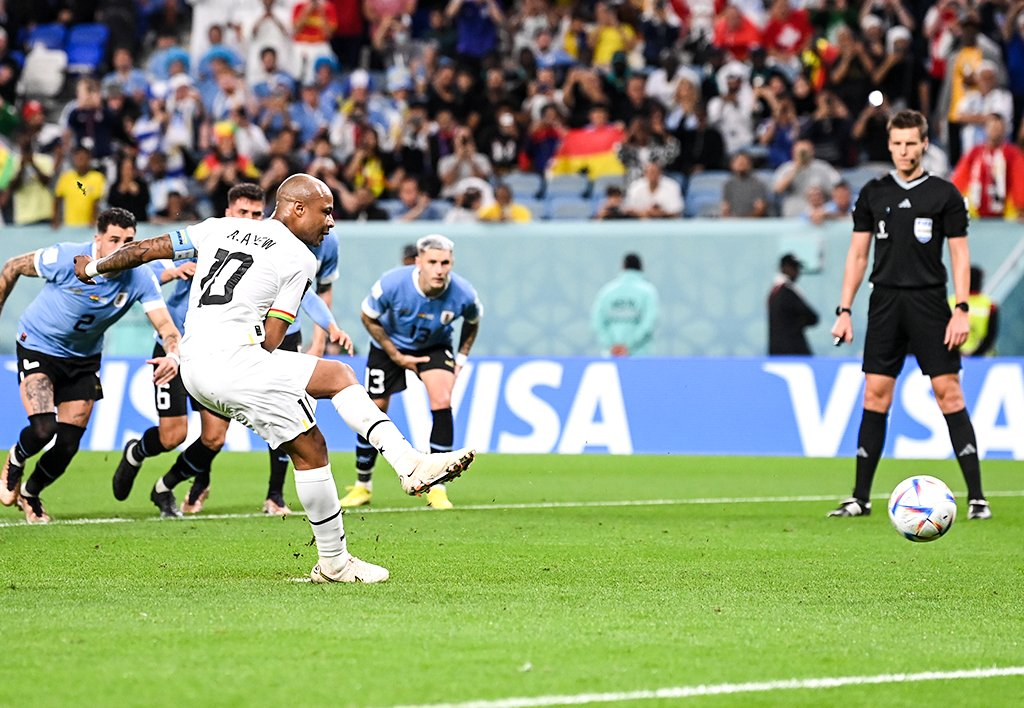 The keeper had been penalised for a foul on Mohammed Kudus earlier.
Mohammed Salisu was sensational for the whole game, as the keeper denied shots after shots.
However, Uruguay punished Ghana in the 26th minute when De Arrascaeta headed in from two yards after Lawrence Ati-Zigi had failed to clearly deal with Suarez's shot.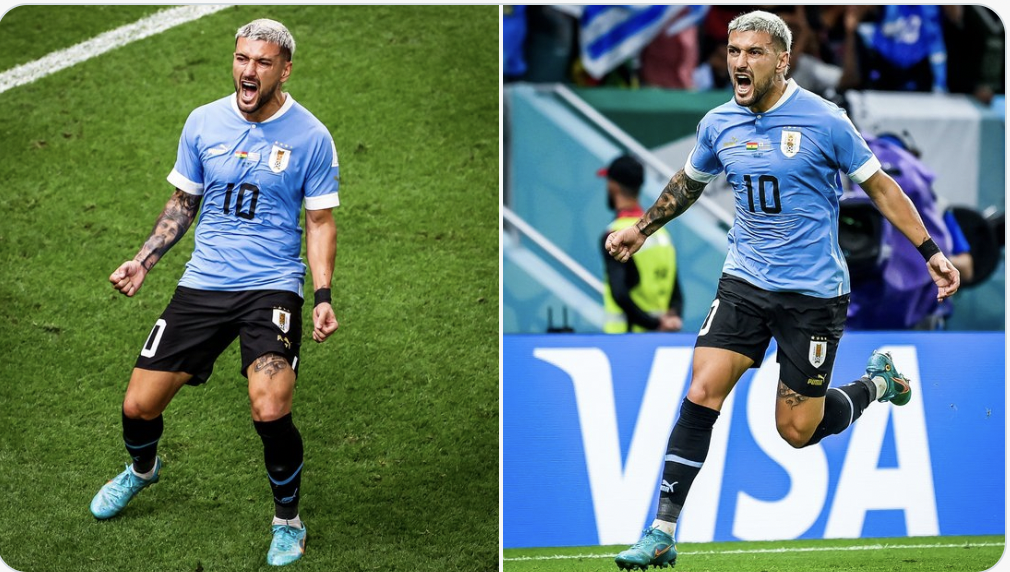 The Flamengo forward added a second just six minutes later, firing home a fine volley from eight yards after Suarez had expertly picked him out.
The South American side thought things could have gone as planned, but news of South Korea's winner filtered through with more than 10 minutes remaining now got it all ruined.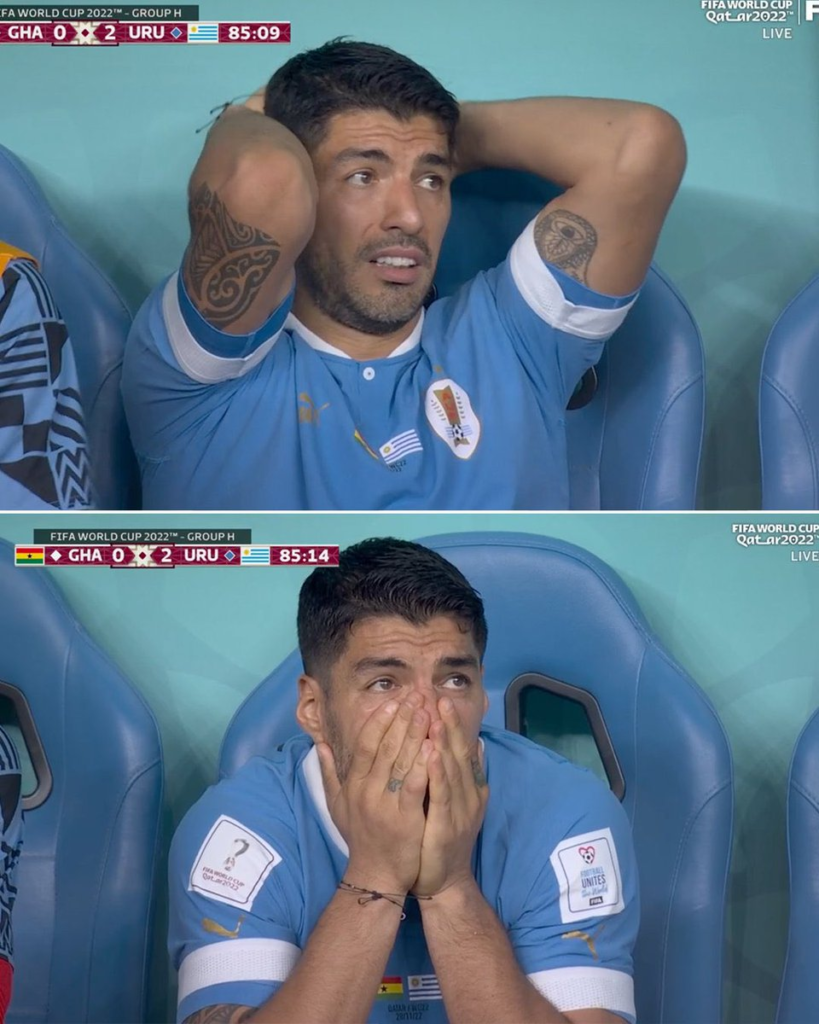 Uruguay put in everything they could to find a third goal, which never came, Luis Suarez's look spoke it all.
Host of their players furiously remonstrating with Siebert after the full-time whistle as they felt Edinson Cavani should have been awarded a penalty late on.
Group H concluded, with both Uruguay and Ghana saw the exit, while Portugal and South Korea joined hands in next round.
What's next?
For the world cup betting bracket:
Portugal facing Switzerland up next in round of 16 as group winner, while South Korea going under another heavy test with them battling 5-time-world-champion Brazil.