USA battled Iran for a place in the last-16 tie, Argentina faced Netherlands in the quarterfinals, and many more details from the two versions of the World Cup 24 years apart are identical.
The incredible similarities between 1998 and 2022 World Cup, well, you will be shook after going through our list below.
Last group game defeat for Brazil, both times
Brazil have been always among, or, the heaviest contender for the World Cup trophy, and 1998 on France soil begged no different from the 2022 FIFA World Cup in Qatar.
However, a much-changed starting XI of Selecao beaten by Vincent Aboubakar's late goal, as Indomitable Lions was still out of the competition.
This was the first time that Brazil lost a group-stage game, with the back then 4-time-champions suffered a defeat in the hand of Norway, also in the last group game.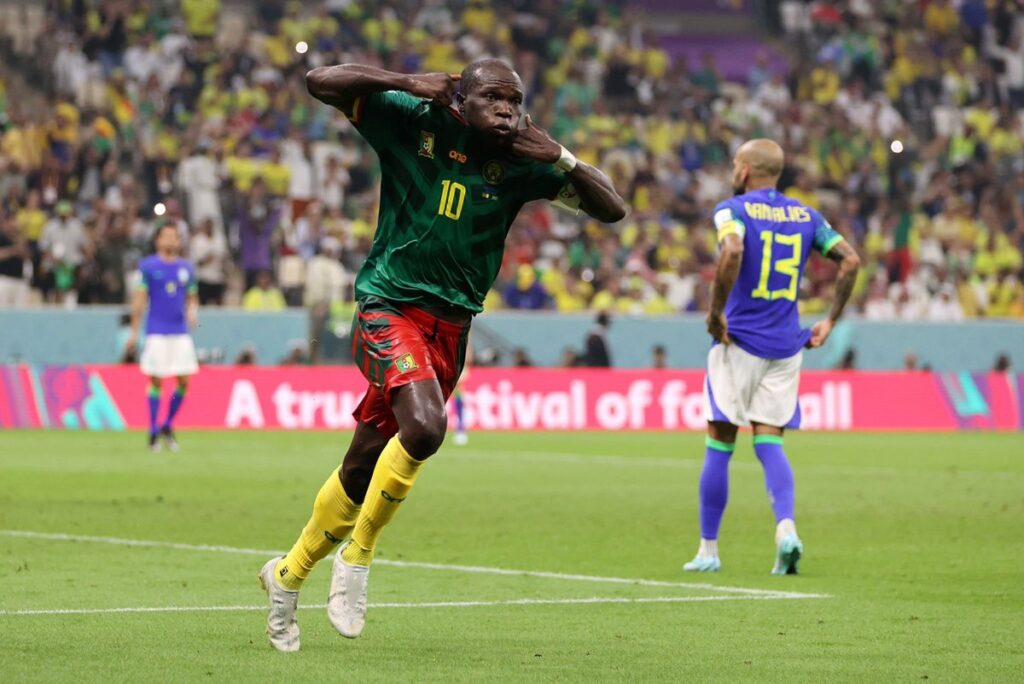 Cameroon's Indomitable Lions also become the first African team to beat Brazil at the FIFA World Cup.
An African team top the group as Morocco replicated Nigeria's mircale
Since France 1998, only two African sides ever topped a World Cup group: Nigeria and Morocco.
Hakim Ziyech and co beat former FIFA ranking number 1 team Belgium 2-0 to finish 2022 World Cup on the way to be group F winner, over Belgium and Croatia.
The similar thing happened 24 years ago, Nigeria beat another European side Spain, on their way to top group D.
Iran vs USA – the inevitable pair
Two sides were in the same group, which was group F in 1998 World Cup, and was group B in the current Qatar World Cup.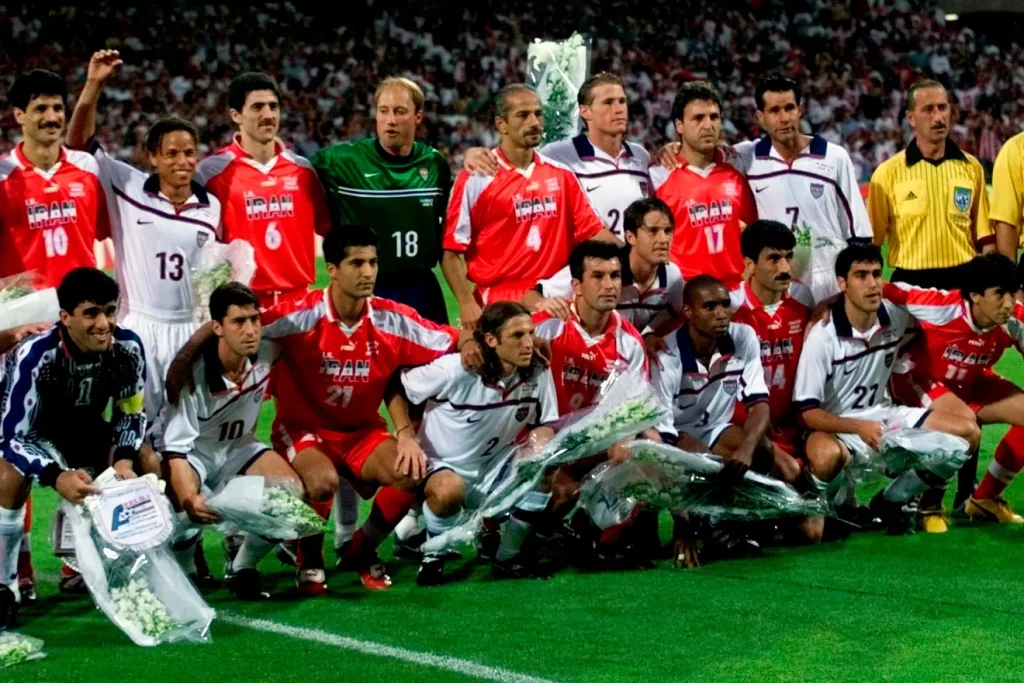 Sign up here for best offers from M88 Mansion x World Cup 2022

Back then, they faced each other for some what the final place of knock-out stage, and Iran eliminated the United States by 2-1.
24 years later, the U.S. returned the favor, thanks to Christian Pulisic's heroic attempt and score the only goal.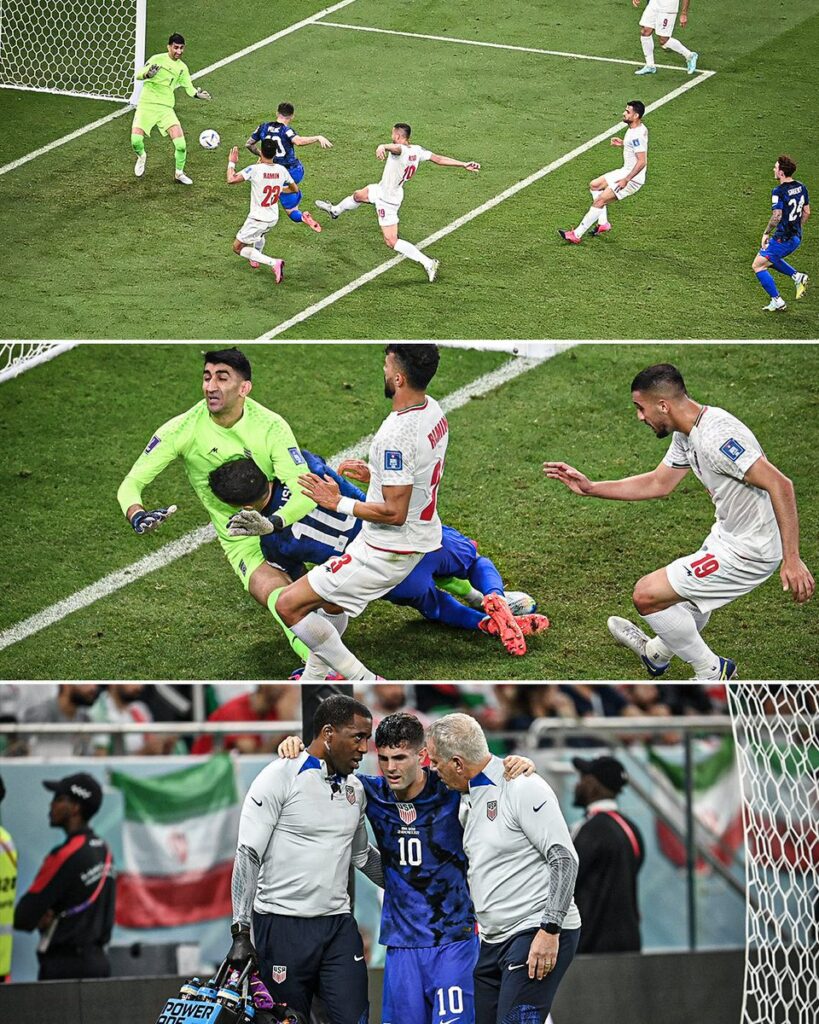 The Knock-out stage
Saving the best for last, here are the most identical details from two World Cup versions.
Brazil cruised past their opponent, Chile in the last-16 tie of 1998 World Cup by 4-1, the same scoreline that Tite's side defeat South Korea, in the Stadium 974, same stage.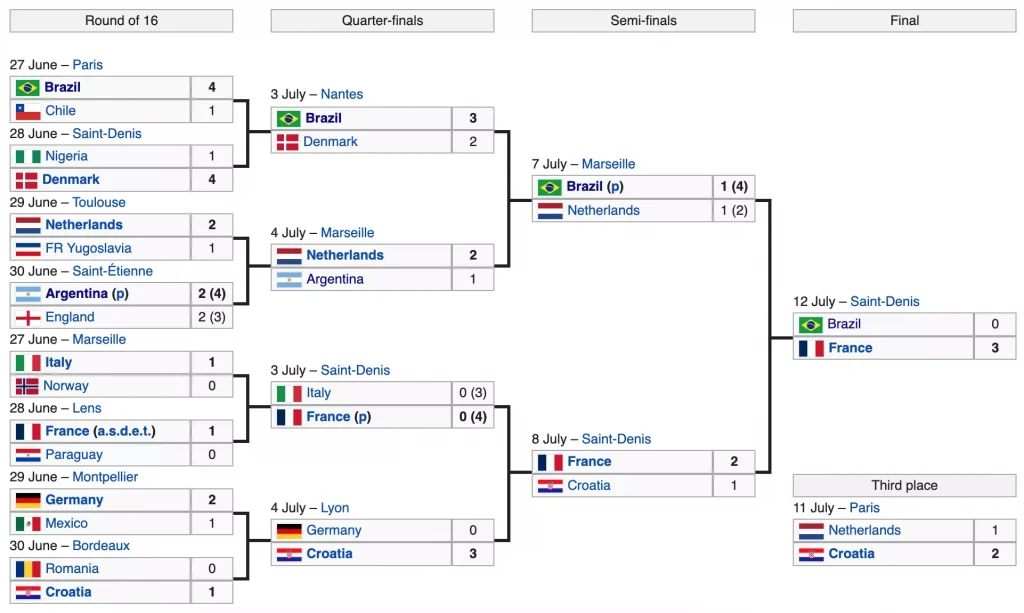 Meanwhile, Argentina will be facing Netherlands in the quarterfinals, with the pair went head-to-head in 1998 and also, up next in the 2022 World Cup.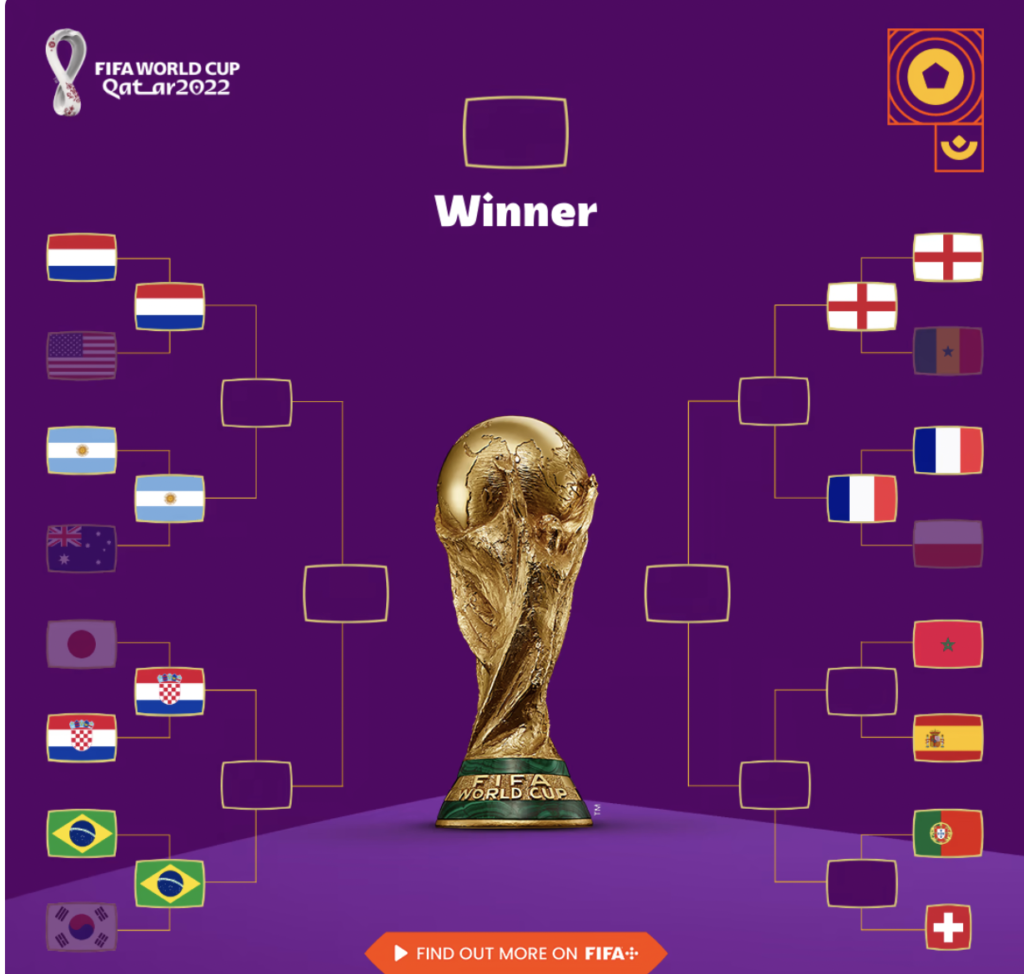 Well, based on what happened in France, Lionel Messi and co may not find this entertaining, as they lost 1-2 to Oranje at that time, with a masterpiece performance of Dennis Bergkamp.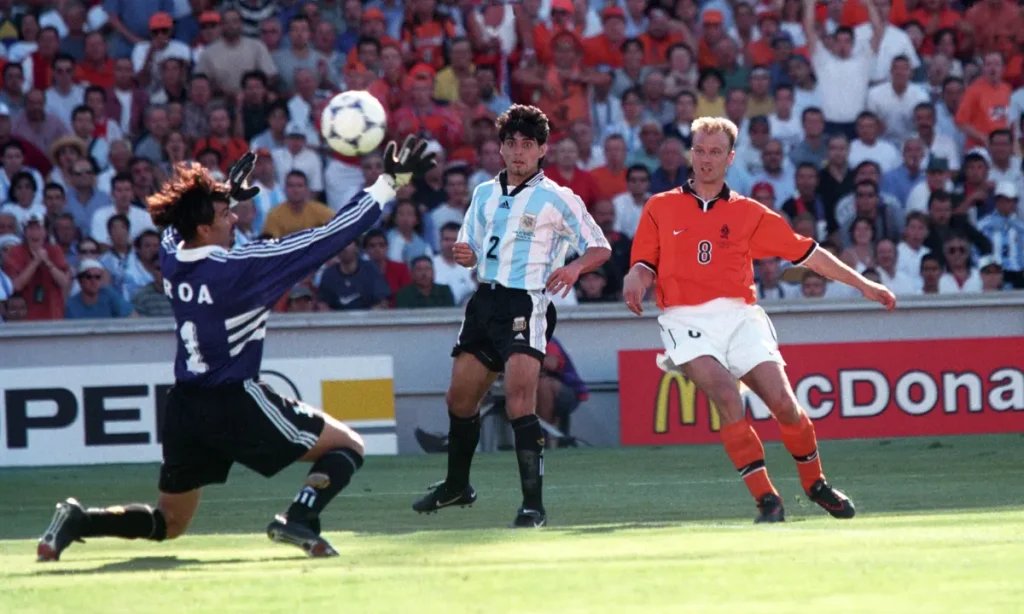 France is set up to face another European side, England in 2022 quarterfinals, while it was Italy that Les Bleus beat by penalty shoot-out on their soil in 1998.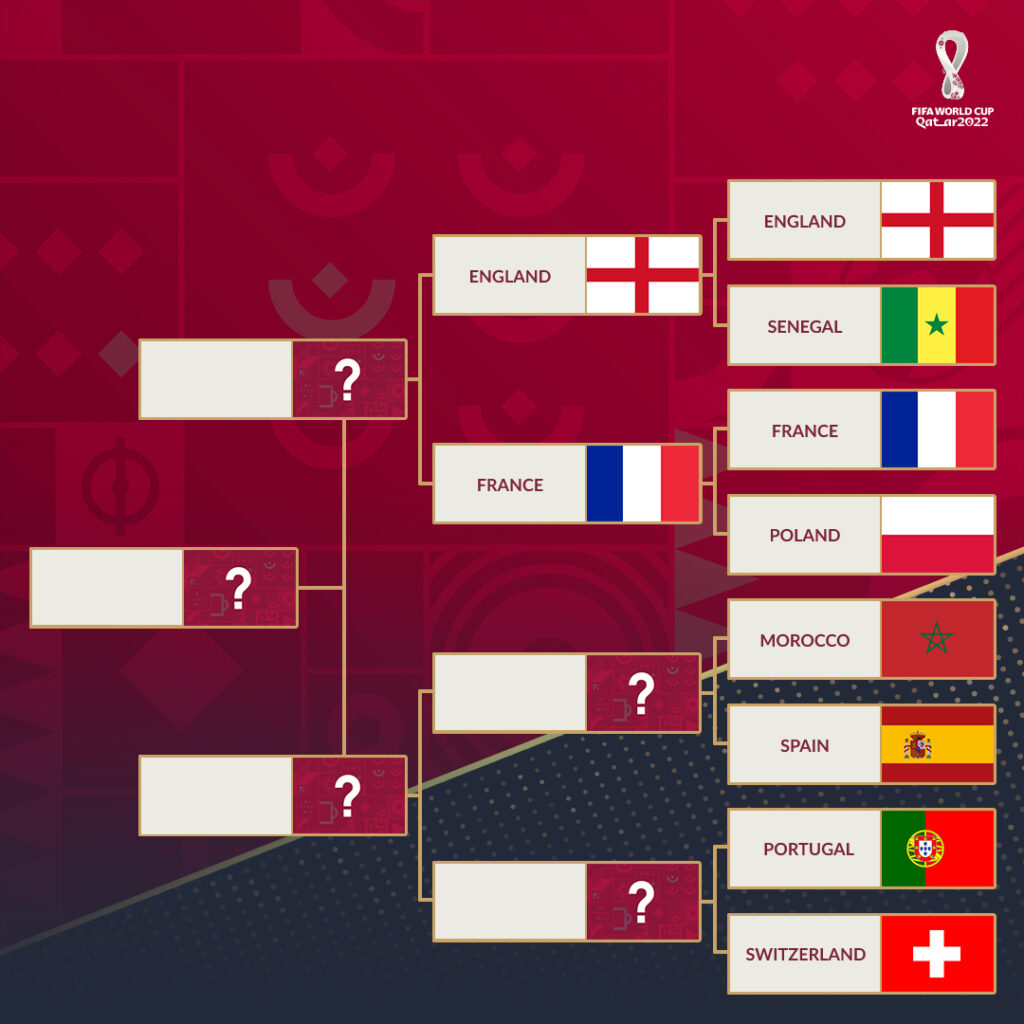 As it stands, Brazil and France could very well create the re-match of 1998 World Cup's final this time.
Back at that, France dominated Selecao with Zinedine Zidane's brace, while Ronaldo Nazario was totally silent.
Well, that should be a dream final, at least for the Samba nation, as they are demanding for a revenge.
Meanwhile, Croatia was 1998 World Cup's semi-finalist, and they already advanced to quarterfinal in Qatar, with ahead clash against Brazil.
Agree with our list and proof? Let us know.
History repeat itself doesn't it? So you will have the most accurate data that you can use to bet on world cup 2022.