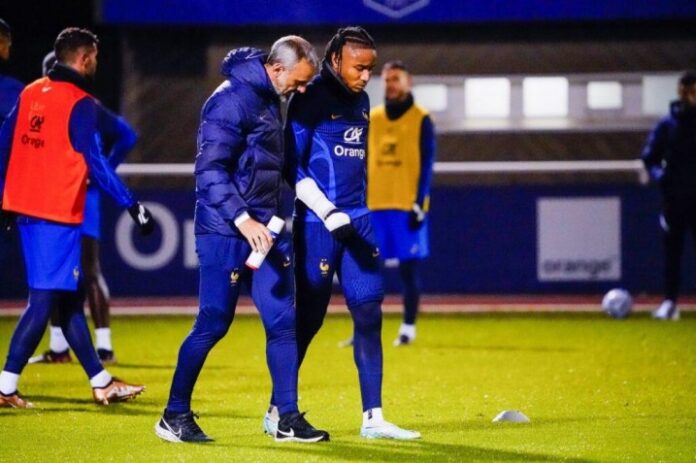 There are only a few days left before the World Cup, but Les Bleus has received bad news. Previously, Pogba, Kante and Maignan missed the World Cup due to injuries. Now Kimpembe and Nkunku are injured one after another and cannot play for the national team.
France announce Nkunku out of World Cup due to injury
The 25-year-old Les Bleus striker Nkunku ended the training early because he injured his knee when he collided with his teammate Camavinga during training.
This season, Nkunku has performed well in the Bundesliga, scoring 12 goals for the Leipzig Red Bull, starting from the state, and the Qatar World Cup would have been his first World Cup trip.
According to the rules of the World Cup, the French team can also recruit a player to replace Nkunku. Who will get this ticket?
Read more:
France announces 2022 World Cup squad
England's World Cup 26-man squad announced
Portugal's 2022 World Cup squad announced
Follow worldcupm88.asia to learn more about the World Cup!