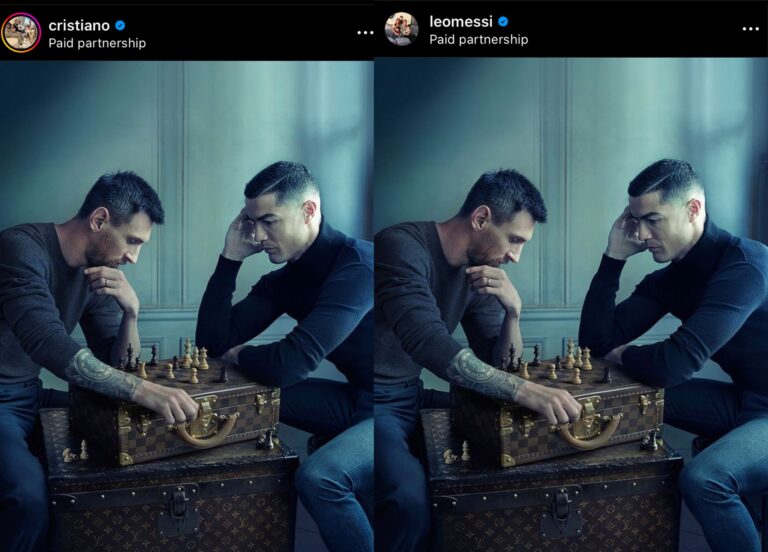 Messi and Ronaldo the battle of the Legends in the World Cup 2022
Messi and Ronaldo appear in the same photo is the best things we ever wanted, as the pair is having the 5th and last World Cup of their careers.
Lionel Messi x Cristiano Ronaldo, two of the greatest footballers in history have just come together to take the best photo of 2022. Of course, it's viral!
The photo came in the best time: ahead of FIFA World Cup 2022, Messi and Ronaldo's last chance in the elite competition.
Read more: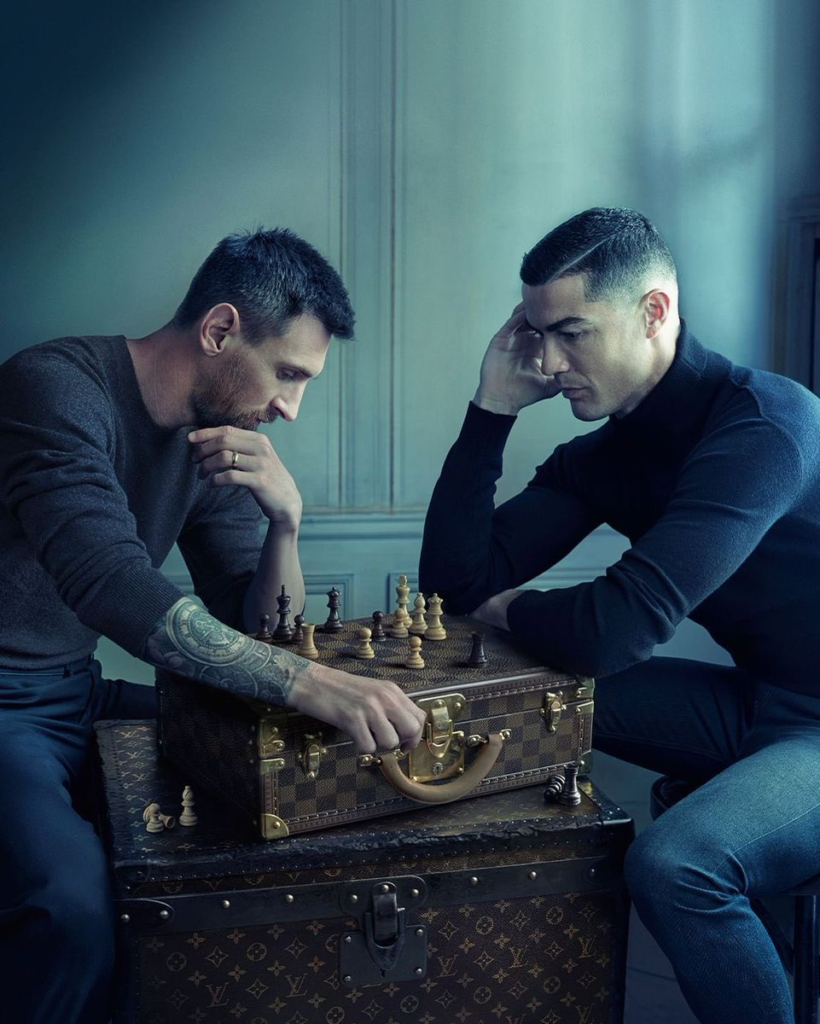 What are so special about this pic? One may ask!
Well, to put it as as simple as the list below:
1,814 app
12 Ballon d'Ors
70 trophies
1,604 goals
581 assists
Lionel Messi x Cristiano Ronaldo — there will never be anything like this ever again.
The photo belongs to Louis Vuitton, as the luxury brand has post it on their official social accounts:
The meaning behind the photo
The two legendary players are picture together playing chess with both locked in concentration about what their next move should be. But the meaning is much deeper that just that.
The chess pieces on the board of Messi and Cristiano exactly repeat the position of the pieces in one of the games between Magnus Carlsen and Hikaru Nakamura in 2017.
That game ended in a draw, and that is the best way to describe the competition between Ronaldo and Messi in the football world.
Both kick off their World Cup campaigns in the coming days. Messi and his Argentina team-mates take on Saudi Arabia on November 22, while Ronaldo and Portugal face Ghana on November 24.