Group stage now complete with all the ties of last-16 set revealing exciting games ahead and revealing remaining nations' route to the World Cup final.
World Cup 2022 – Group stage complete, it's time look at how the remainder of the tournament will play out in the knockout phase.
Teams that remained and their routes to the final
Argentina, Australia, Brazil, Croatia, England, France, Japan, Korea Republic, Morocco, the Netherlands, Poland, Portugal, Senegal, Spain, Switzerland and USA have made it through to the last 16.
Below are routes those teams must take to reach the final
Last 16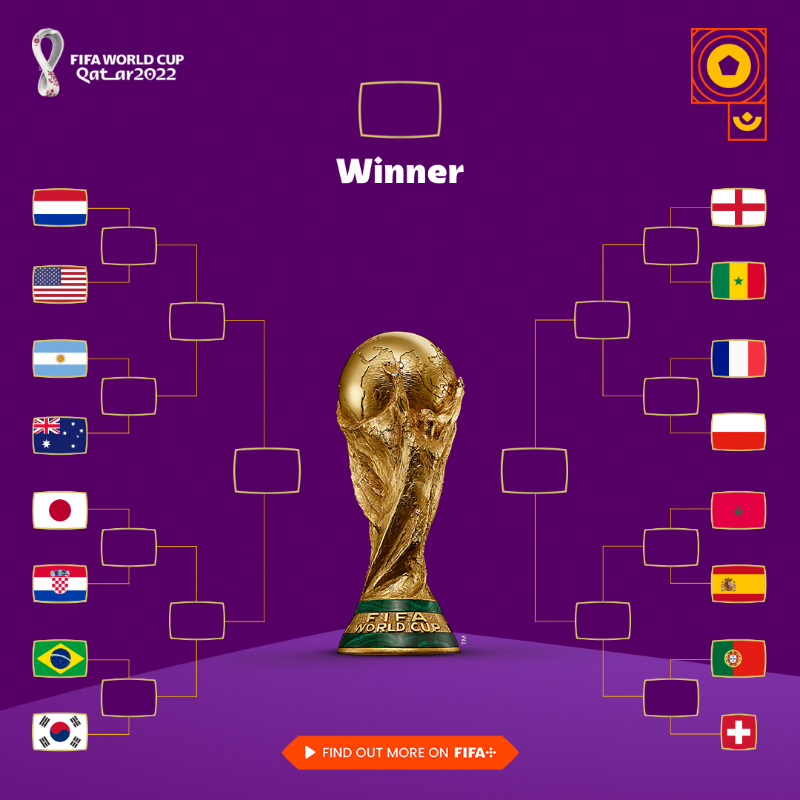 Match 49 – Saturday, 3 December Netherlands-USA
Match 50 – Saturday, 3 December Argentina-Australia
Match 51 – Sunday, 4 December England-Senegal
Match 52 – Sunday, 4 December France-Poland
Match 53 – Monday, 5 December Japan-Croatia
Match 54 – Monday, 5 December Brazil-Korea Republic
Match 55 – Tuesday, 6 December Morocco-Spain
Match 56 – Tuesday, 6 December Portugal – Switzerland
The potential clashes
Based on the branches that was set, reigning champions France could very well face Croatia in the final as a rematch of 2018 World Cup's last game.
Sign up here for best offers from M88 Mansion x World Cup 2022
Meanwhile for the world cup favorites, South American giant and number 1 title contender Brazil will be on their ways to go against Argentina on the way to the World Cup final. This should be Selecao's best shot to revenge the heartbroken defeat of Copa America 2021 final.
England, Spain and Portugal are set to clash for the European battles for a place in the title-deciding game.