Emiliano Martinez was the hero as Argentina replicated 2014 World Cup madness to edge past the Netherlands in a penalty shoot-out.
World Cup 2022 – Netherlands 2-2 Argentina (3-4 Pens) as Lionel Messi and co edged to semi-final after thrilling quarterfinal thanks to heroic performance by Emiliano Martinez.
It was one crazy quarterfinal with 4 goals, penalty shoot-out and 15 yellow cards as this is the most in a single game in World Cup history.
Key moments
Lionel Messi assisted one and scored another
Wout Weghorst subbed in in the second half and scored two goals
15 players and staff booked in a heated game
Penalty shoot-out
World Cup 2022 – Netherlands 2-2 Argentina (3-4 Pens) – Game Highlights
Netherlands as usual, laid low in defend while waiting for Argentina to press and kept possession as the first half was low-key.
Then came the opening goal by Argentina's Nahuel Molina who finished well from 10 yards to break the deadlock.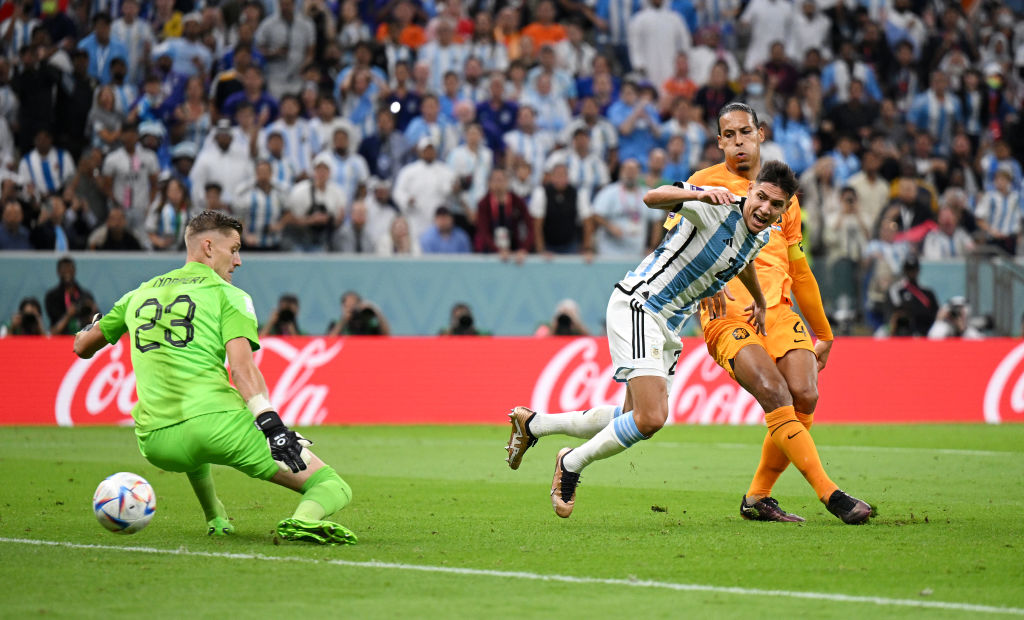 The goal was good, but it was Messi's assist had people mesmerized and widely talked about everywhere. The Argentina's skipper picked the ball up 40 yards from goal, took a couple of players out with a body swerve and then slid it through Nathan Ake's legs to meet Molina.
La Albiceleste took control after Molina's goal, which was 10 minutes before the break.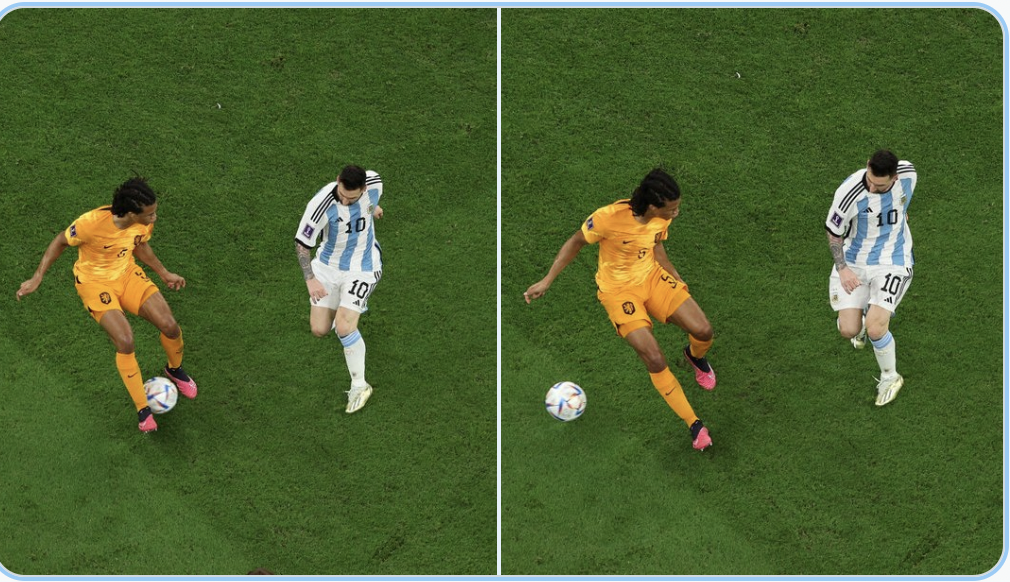 Messi then added another goal by powering in the second half's penalty after 73 minutes. Marcos Acuna brought down by Denzel Dumfries in the penalty area as the PSG man this time did not repeat the spot-kick against Poland.
It looked a lot like Argentina would win it in normal time, but things changed with the introduction of Wout Weghorst, who was booked while he was on the bench in first half.
The Besiktas man scored twice when the game was with 12 minutes to go, with the first one only 5 minutes after he was subbed in.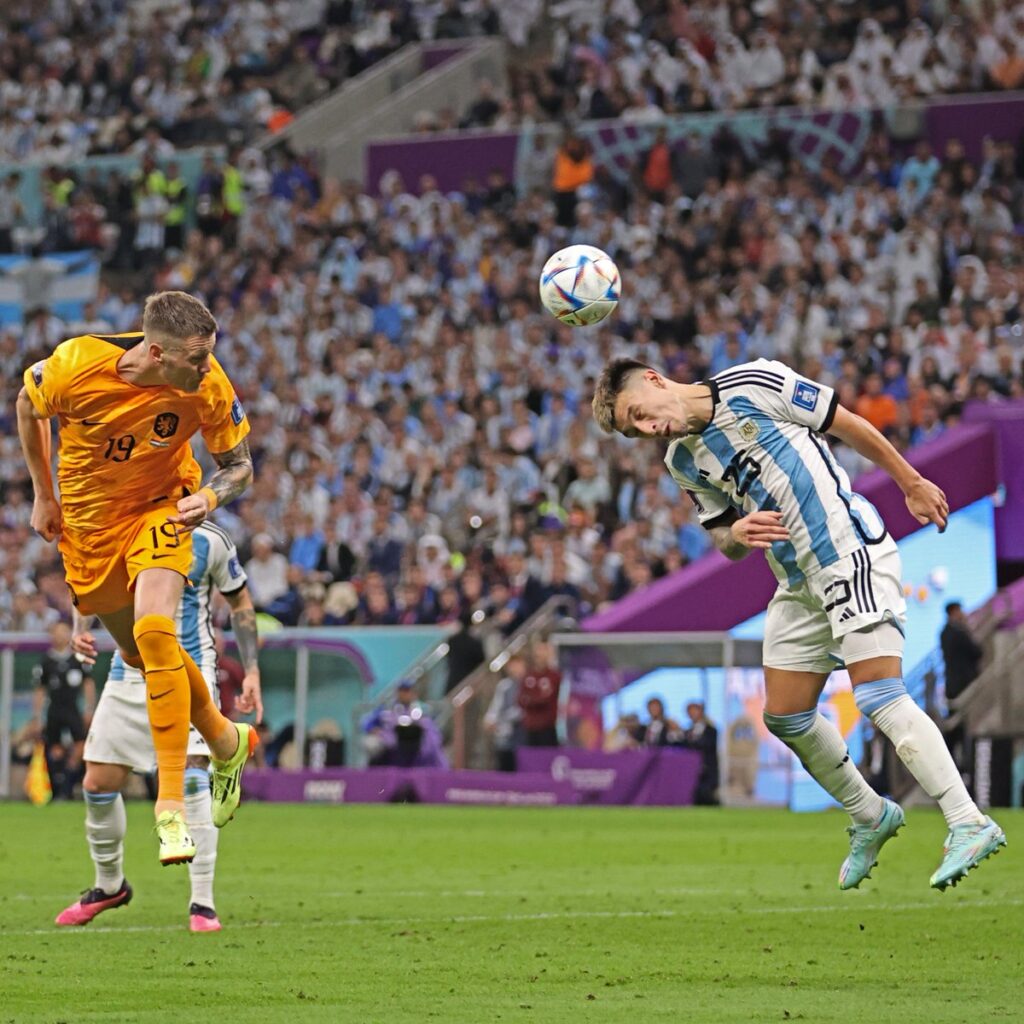 His second one, scored by the last kick of normal time, was made successful thanks to the tricky free-kick set up just out side the box.

With everyone in the stadium expecting Teun Koopmeiners to fire with power for a free-kick 20-yards out, he instead slipped a clever ball through to Weghorst and he did the rest, sliding it past Martinez.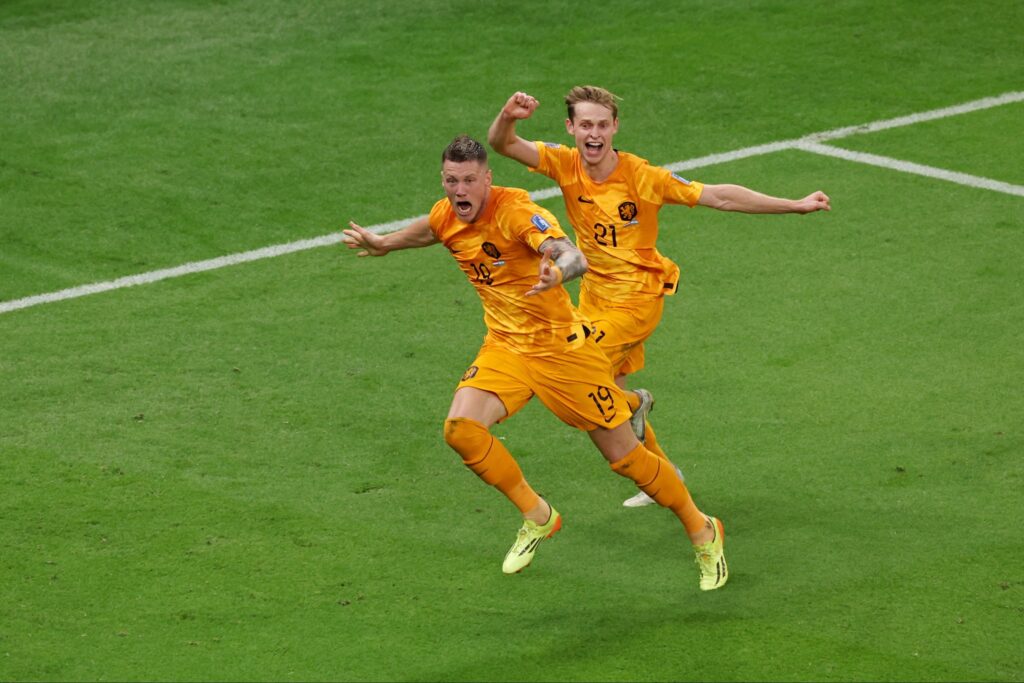 Wout Weghorst forced the game into extra time with his second goal. He has become the first ever substitute to score twice in a World Cup match for Netherlands.
His equaliser was timed at 100:30 – the latest second half goal in a World Cup knockout stage game.
Extra time
The match just boiled after the final whistle with players from both sides embroiled in pushing and shoving. Earlier there had been bunch of players and even staff booked by refree Mateu Lahoz.
A match that had seen regular flash-points in the second half boiled over again after the final whistle with players from both sides embroiled in pushing and shoving.
Sign up here for best offers from M88 Mansion x World Cup 2022
Argentina pressed for a winner in extra-time but could not find a breakthrough despite some huge chances.
Shoot-out for the 2nd quarterfinal of 2022 World Cup
Enzo Fernandez coming closest in the final minute with a 20-yard drive then crashed against the outside of the post.
Shoot-out following, and it was 2014 all over again. Virgil van Dijk and Messi took the first kick, respectively.
Emiliano Martinez then took centre stage, saving the Netherlands' first two efforts by Van Dijk and Steven Berghuisto. Messi was more calm then ever as he tricked the keeper to the wrong direction.
Enzo Fernandez put his effort wide to increase the tension but Lautaro Martinez made no mistake, firing home to spark wild celebrations.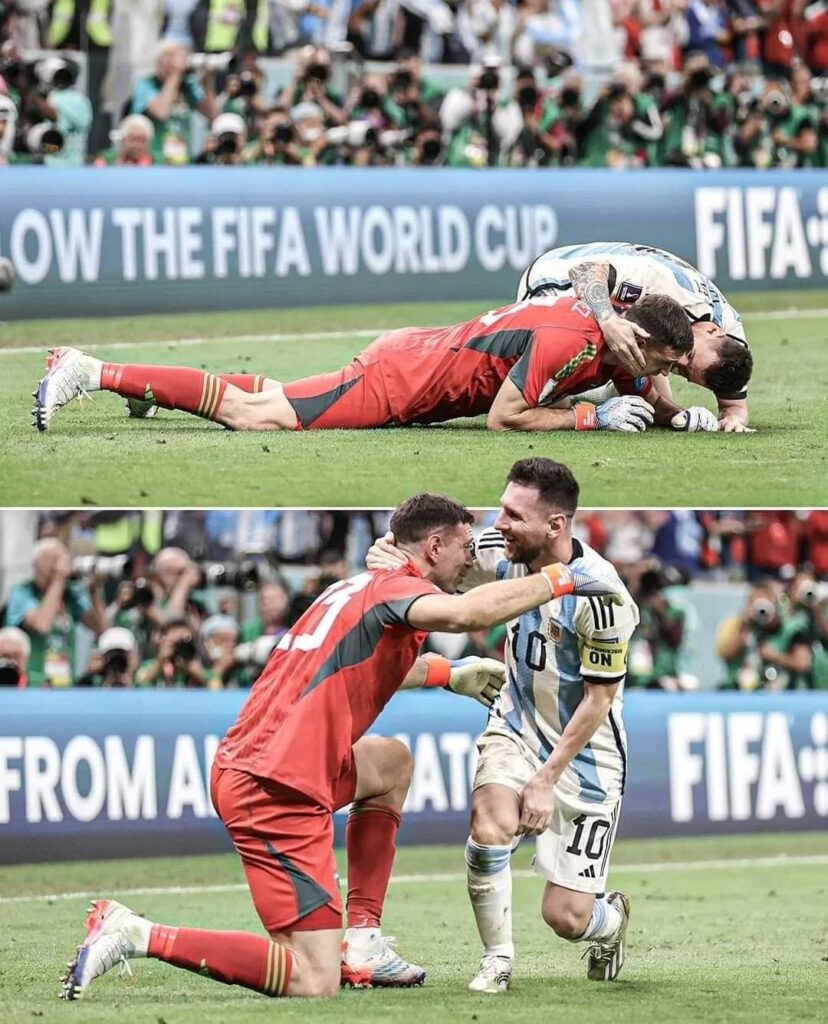 What's next after Argentina beat Netherlands
Well, just like M88 Mansion ambassador Steve Gerrard had predicted in the interview in full with us about Argentina could go on and win the tournament, looks like it's happening.
Argentina go forward to meet Croatia in Tuesday's first semi-final while the Netherlands head home.
It was an intense match up between these two great teams and more for the upcoming world cup favorites.