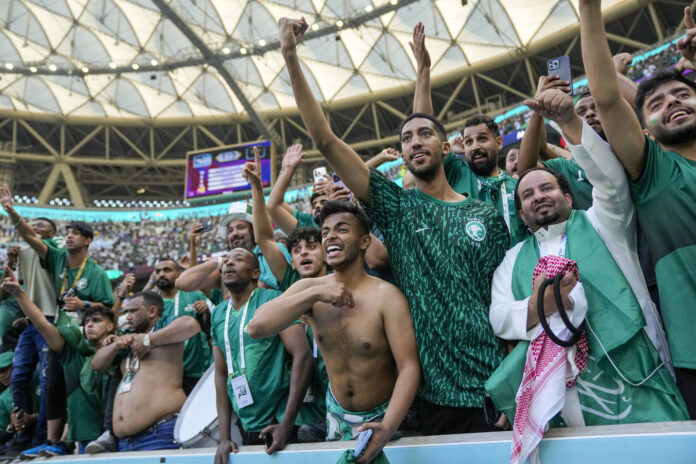 We are going to spice things up and do something that has not been done before. We are going to rank team performances on matchday one of the 2022 FIFA World Cup by confederations.
Which continents fared well, which disappointed? Read our review of how things went for confederations in the first set of World Cup fixtures.
1. AFC (2W 1D 3L)
AFC does not have an impressive win percentage. In fact, they have more losses than draws or wins.
What makes them rank one in our book is the sheer excitement and drama their matches have brought. The usual powerhouses will merely go through the motions during the group stage? No can do, said Asia.
Bright spots
Saudi Arabia – The first time is usually the sweetest and most fondly recalled. This is why Saudi Arabia set a very high bar when they shocked the system with a 2-1 upset over Argentina.
Japan – Not to be outdone, Japan also scalped a kaiju in Germany. This is a reminder that the Samurai Blue are no minnows and that they have reached the round of 16 thrice in the last five stagings.
South Korea – The other 2002 FIFA World Cup co-host might not have won their initial assignment, but Korea Republic wants to redo "Miracle of Kazan". This time with a better ending that is not tragic like your typical K-dramas. And no toffee throwing, please.
Duds
Qatar – Being defeated 0-2 is not that bad when compared to the blowouts that occurred on matchday one. But Qatar makes the list for gaining the ignominy of being the first host to lose their opening match.
Iran – Conceding six goals is more than enough to put anyone here. The only consolation is that Iran prevented a clean sheet on them by converting two themselves.
Australia – No, the Socceroos do not get a pass for letting the defending champions score four against them. Considering that their other Asian brethren pulled their weight and then some, this just highlights their dismal showing more.

2. UEFA (7W 4D 2L)
If these are family dynamics, UEFA would be the overachieving sibling. This is why any failure on their part would be put on a microscope. And in their level, draws count as losses.
Bright spots
Spain – Showing their fury early on, Spain was either written off too early or they peaked too soon. We are still skeptical, but seven goals and a clean sheet are impressive no matter how you look at it.
France – A team that was tabloid fodder heading into the tournament, France put a solid stand in their first game that says they are not being distracted. Here is a prop bet that the locker room drama will catch up to them as the tourney goes on.
England – There is no arguing Harry Maguire is a meme. Heck, he cannot even score in the biggest stage of them all when given the opportunity. But he is just one of 26 players, and the rest of the Three Lions were on a different level against Iran.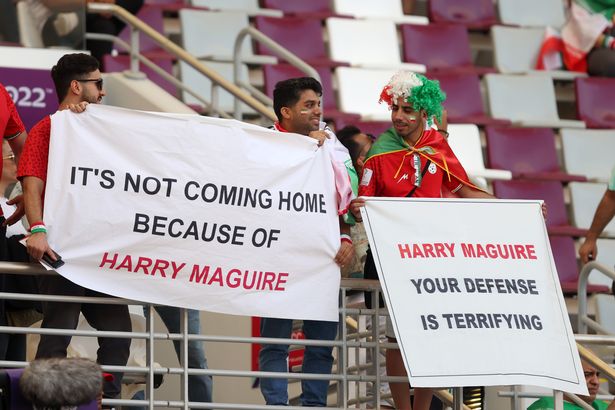 Duds
Croatia – Maybe we are just expecting too much on the reigning runner ups. Maybe they are just playing to their level.
Poland – We have seen this before. A team that is just one player deep. No, it is not the 2018 version of Poland. More like the pre-2016 Cristiano Ronaldo-era Portugal.
Germany – We would like to say Germany is the Arsenal of European national teams, but the Gunners are playing well right now. That means they are the Manchester United of UEFA: all the glamor with nothing to show.
3. CONMEBOL (2W 1D 1L)
With only ten member associations and 4.5 slots (until 2022), CONMEBOL can have half of their teams at any given time. That said, they only have a small margin of error, unlike UEFA that can have as many 13 teams representing them.
And when one of those (in this case) four falters, it is more noticeable.
Bright spots
Brazil – The canary-clad warriors with their brand of joga bonito marched into the field like Roman cavalry. They dominated with aplomb, the Richarlison overhead goal the cherry on top of a blueberry cheesecake. The food analogy does not make sense; we are just hungry.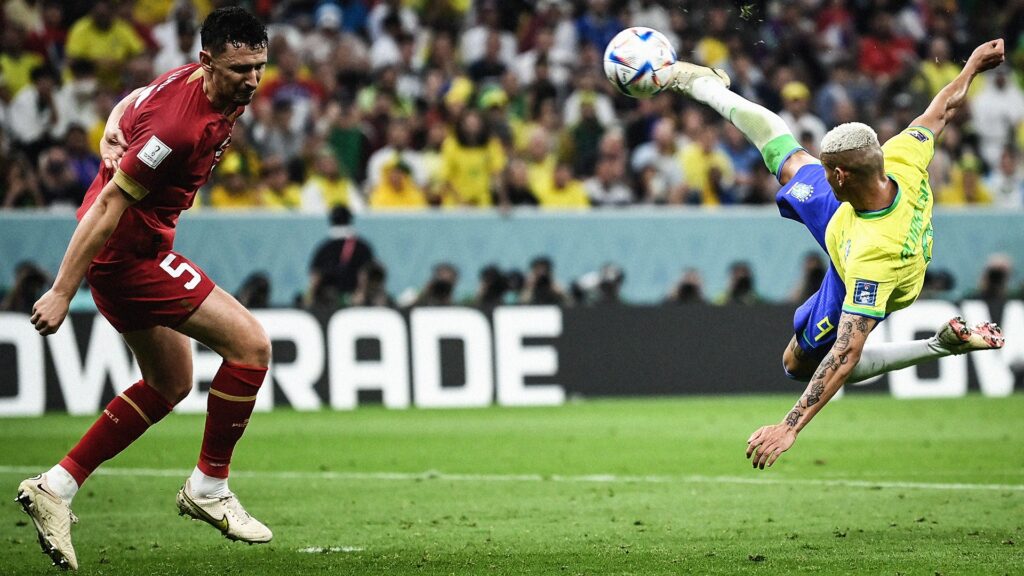 Ecuador – They made a good first impression when they defeated the hosts. Now, the real work starts.
Duds
Uruguay – La Celeste are the type of team that rarely plays down to their competition. It has been decades since they last lifted the World Cup trophy, and it might take more if they continue this path.
Argentina – Lionel Messi and company have only three days to recover from the upending they received. The anime redemption arc is now underway.
4. CAF (0W 2D 3L)
This spot was a tight one. At this point, it came down to which confederation had more quality draws… or defeats.
Bright spots
Morocco – They are in a paradox of sorts in that Morocco is currently in the middle of a 'golden generation', yet not much is expected from them. But here they are, holding the 2018 FIFA World Cup runners up scoreless after 90 minutes of regulation.
Tunisia – What happens when Europe's perennial dark horse faces Africa's unheralded contender? An on-pitch struggle to score it seems.
Ghana – As much as we would like Cristiano Ronaldo to cement his GOAT status, there is this part of us that want Schadenfreude to happen. And for about several seconds before the referee blew the final whistle, we almost witnessed a draw of bumbling proportions.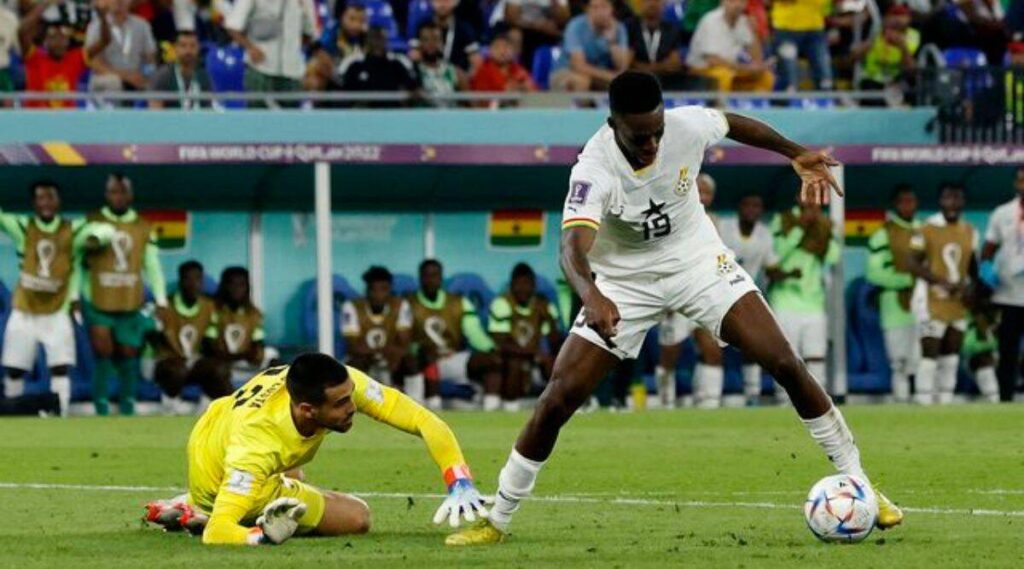 Duds
Senegal – To be fair, African teams were not beaten badly and were not the victims of horrendous routs. Senegal, for being the highest ranked African squad and conceding two goals, turned out to be the biggest loser.
5. CONCACAF (0W 2D 2L)
We finally come to the bottom of the barrel. Sure, North America has the lovable losers in Canada, but what about Costa Rica?
Bright spots
Mexico – Robert Lewandowski versus Guillermo Ochoa: the irresistible force meets the immovable object. If they are boxers, that would the title of their event.
Canada – The Maple Leafs were that close to having a favorable outcome against a European top dog. Even if it was a draw, Canada would probably take it.
Duds
Costa Rica – Getting humiliated by a bunch of 'kids' is the ultimate insult. Doing so where millions are watching, more so.
Do you agree with our assessment? Which confederation is on the top of your personal list for the first matchday of the 2022 FIFA World Cup?
We got you from the matchday 1 up to the finals and carefully analyze our world cup 2022 betting odds.