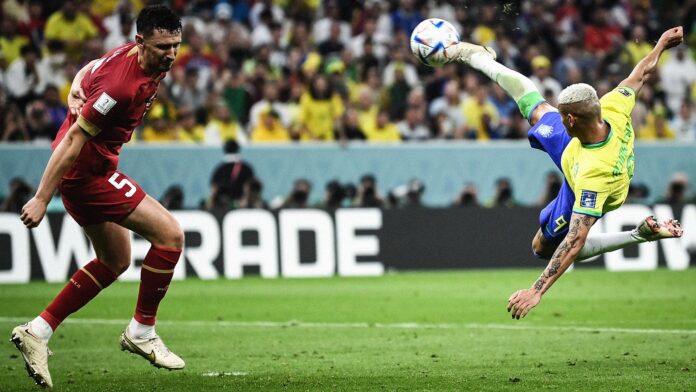 2022 FIFA World Cup Group G after matchday one is the third group where both matches had definitive winners. Along with Group A, they are the only ones where the favored squads won.
This just shows how topsy-turvy this tournament has been.
Now, how about them grades?
Brazil (A)
A lot is expected from the world number one; Richarlison delivered for them with the trademark Brazilian flare. If this does not win a Puskás award, we will riot.
A Seleção have been unbeaten in more than 15 group stage matches. Will someone be able to end that streak this year?
Switzerland (A-)
A Cameroonian by birth scored the winning goal for the Rossocrociati. Such is the byproduct of the modern world.
Cameroon (C)
Les Lions Indomptables were neither here nor there in their meeting opposite Switzerland. It was as if Breel Embolo's goal deflated them.
What if he scored an own goal, would he have celebrated?
Serbia (C)
There was nothing impressive in what Orlovi did against Brazil. They let the canary shirts run circles around them, as they were not able to negate their opponents' quick ball movement.
All in all, this group, outside of Richarlison, was lackluster. Will they do better collectively next matchday? Aside from Brazil, which other team do you bet on advancing to the round of 16?