Lionel Messi opened by a spot-kick and Julian Alvarez nets twice to defeat Croatia.
World Cup 2022 – Argentina 3-0 Croatia, Lionel Messi showed his magic with one goal and one assist while Julian Alvarez scored twice to put La Albiceleste in the second World Cup final since 2014.
Key moments
Lionel Messi thumped home penalty for Argentina lead
Julian Alvarez strikes either side of half-time
South Americans will target third World Cup in final on Sunday
World Cup 2022 – Argentina 3-0 Croatia highlights
Goals: Argentina: Messi (34 pen), Alvarez (39, 69) Croatia
After the shocking defeat by Saudi Arabia in the opening game of World Cup, Argentina went on to win all the games so far as they reached the final.
Argentina's skipper Messi pulled an extraordinary performance with a goal to level with Kylian Mbappe (5 goals) in the Golden Boot race.
The game was only tight for the first 10 or 15 minutes, then it was Argentina's show all the way.
Dominic Livakovic made a straight forward stop from Enzo Fernandez after 25 minutes, while all Croatia struggled to finish on target, with Ivan Perisic or Sosa, Luka Modric did no harm to Emiliano Martinez's post.
Argentina led when Croatia centre-halves Dejan Lovren and Josip Gvardiol lost their bearings following a ball over the top, allowing Julian Alvarez to escape. Alvarez toed the ball past Livakovic and the keeper resorted to illegal means to prevent the striker collecting it on the other side.
Sign up here for best offers from M88 Mansion x World Cup 2022
Croatia's goalkeeper might have been outstanding in the penalty shoot-out so far, but there was no hope for him with Messi's strike which went powerfully to the roof of the net.
Croatia's attempt to respond ultimately came back to bite them only 5 minutes later,

A corner was worked to Marcelo Brozovic on the right of the box, but the cross was cleared and eventually helped on by Messi, applying a touch a fraction before he was upended.
The fine counter-attack picked up by Julian Alvarez halfway and he made straight for goal immediately.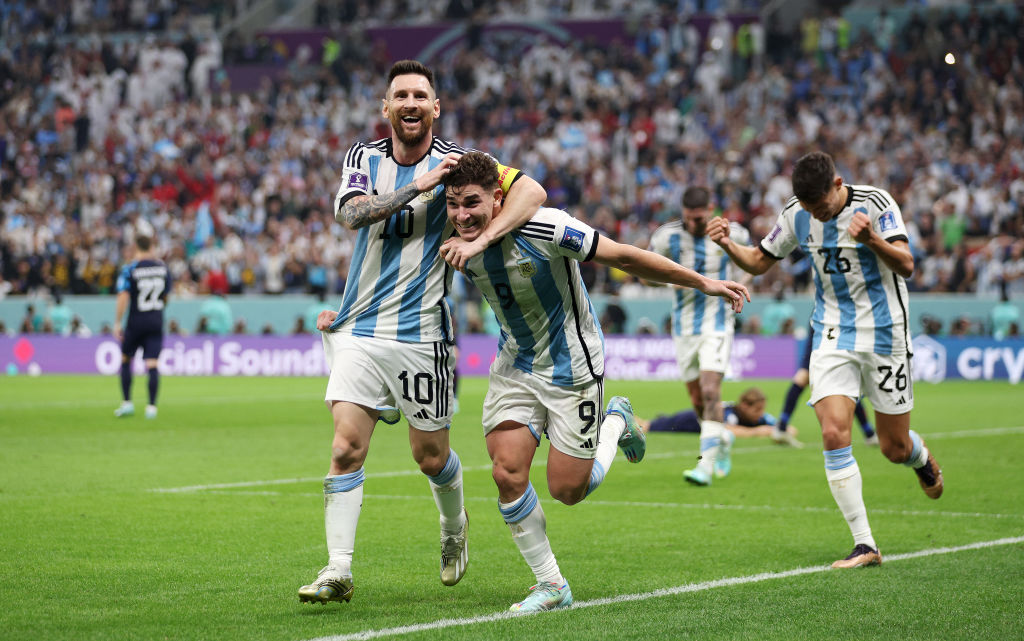 The efforts by Sosa and Josip Juranovic were no use as the 22-year-old Man City star finished past Livakovic to double the lead for Argentina.
Third goal came in the second half as Alvarez scored to finish his brace, all thanks to Messi totally outclass on-form Gvardiol on the right before assisted his teammate to finish low.
Zlatko Dalic put everything he could in the field, including putting Luka Modric to rest and throw all the strikers he had on the field, but Messi and co were already assured the place at Lusail Stadium.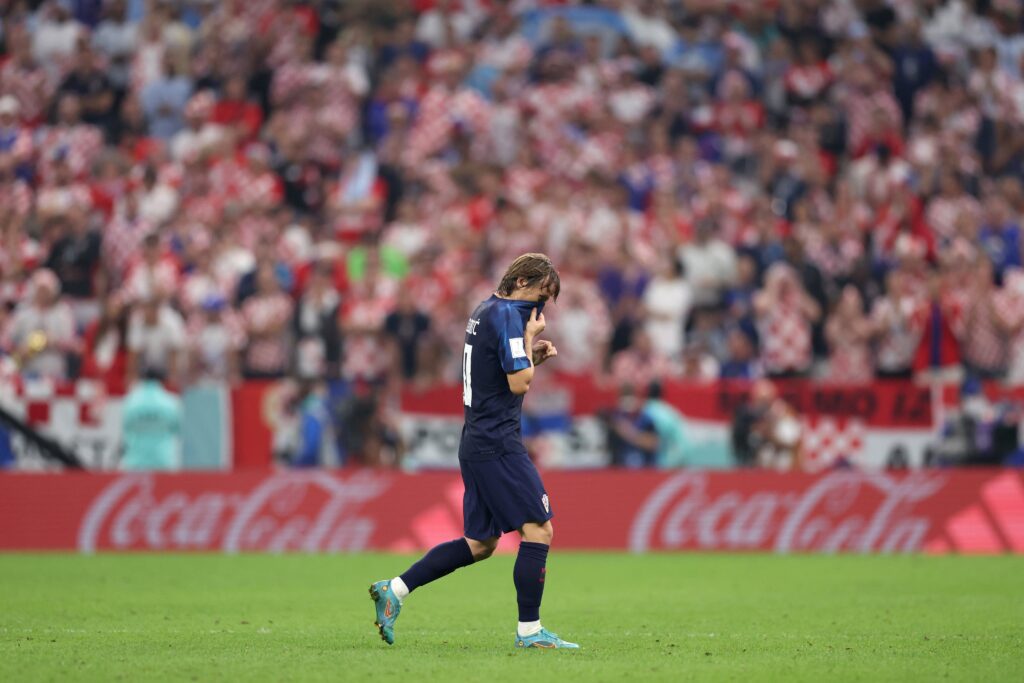 The Croatia's skipper and legend had his last game in the World Cup, and maybe this will be his farewell, though it was not an happy ending.
Key stats
Excluding shootouts, only Eusebio (four for Portugal in 1966) and Rob Rensenbrink (four for Netherlands in 1978) have scored more penalties at a single World Cup than the three Lionel Messi has netted at the 2022 edition.
Messi's strike moved him one clear of 10-goal Gabriel Batistuta at the top of the list of Argentina World Cup scorers.
Messi is the first Argentina player to score five goals in a FIFA World Cup since Gabriel Batistuta in 1998.
More Messi: The 35-year-old tied Lothar Matthaus on a record 25 World Cup appearances.
Well, just like M88 Mansion ambassador Steve Gerrard had predicted in the interview in full with us about Argentina could go on and win the tournament, looks like it's happening.
Argentina fans around the world this is how do you bet on soccer and always win. Support Lionel Messi and its squad.