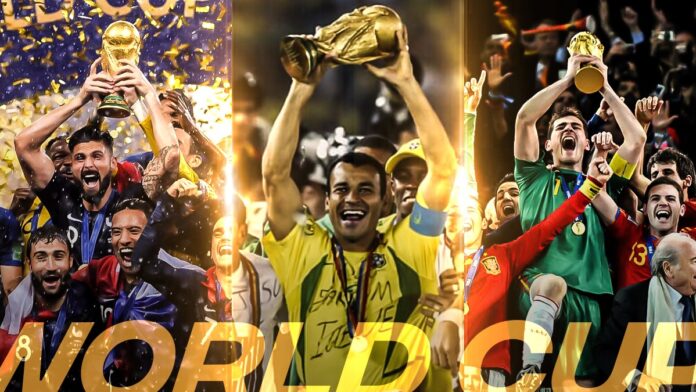 The FIFA World Cup is football's ultimate prize and the biggest sporting spectacle after the Summer Olympics. 
Before the 2022 edition kicks off in Qatar, this holy grail of the beautiful game has been lifted by eight different nations in Europe and South America in 21 stagings of the tournament. Winning the championship enables teams to wear stars on top of their badge.
Brazil has won the most with five (1958, 1962, 1970, 1994, 2002). When their country hosted in 2014, the Seleço did not win the trophy.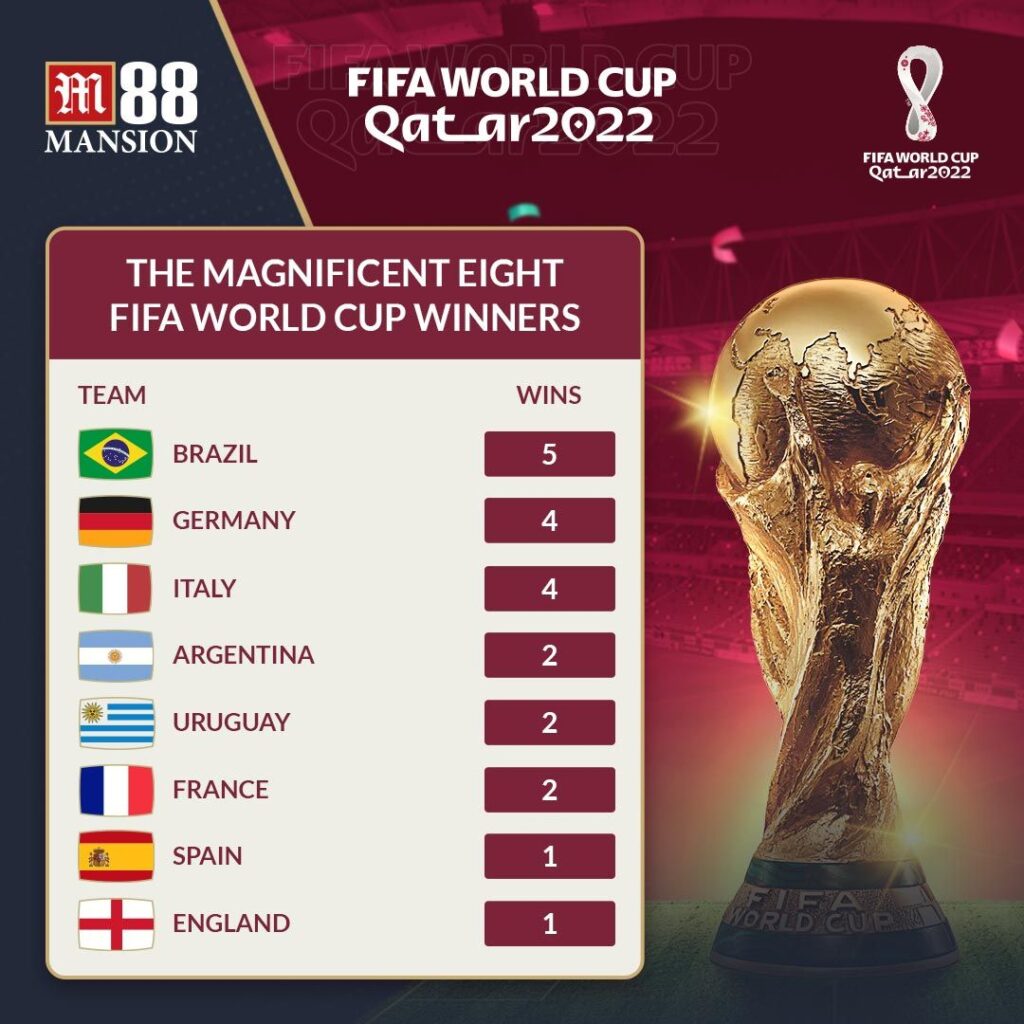 Coming in shared second are Germany (1954, 1974, 1990, 2014) and Italy (1934, 1938, 1982, 2006) with four apiece. The former claimed its first three as West Germany.
Uruguay (1930, 1950), Argentina (1978, 1986), and holders France (1998, 2018) have received a pair each. Like the Germans and Italians, they have tasted glory at home.
England (1966) and Spain (2010) have once taken home the World Cup. The Three Lions' victory was notable for Geoff Hurst's hat trick at Wembley, which was the only time anyone had done that in the final match.