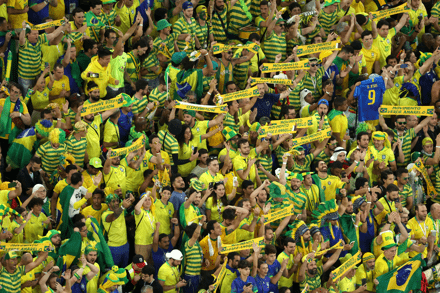 In one fell swoop, we are down to three confederations at the end of the 2022 FIFA World Cup round of 16. It would have been two if Morocco did not pull the rug from under Spain.
Because of that, this would be our last continent-based power rankings.
1. (up 3) CONMEBOL – The big boys have finally come out to play. Looks like Brazil and Argentina have found their rhythm, and barring any major hiccups, could face each other in the semis.
2. (down 1) CAF – Africa went one-for-two. But that one was big.
3. (stay) UEFA – We would have given Europe second place if not for Spain. Otherwise, all the other squads expected to come out on top successfully did.
4. (down 2) AFC – Japan and South Korea were eliminated in contrasting fashion. One thing is for sure, there would not be a repeat of 2002 in 2022.
5. (stay) CONCACAF – There was not much hype and expectation to Team USA coming in. With a young core though, they are in a good place to do well in their 2026 co-hosting.
Need help on your World Cup betting bracket? Let M88 Mansion help you.