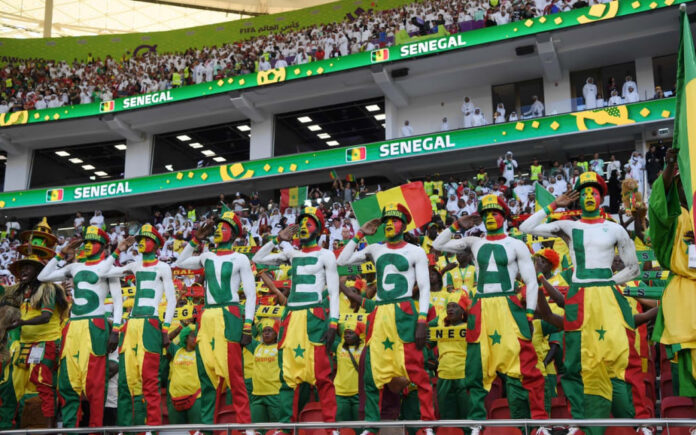 Since there is no rest day before the knockout round starts, let us rush to the 2022 FIFA World Cup confederation power rankings for matchday three.
But first, let me point out that this is the first World Cup since 1994 that no team was able to sweep the group stage. Although it has happened before, it is still rare, making this edition special.
1. (stay) CAF – 4W 0D 1L
The African confederation is the hands down winner for this matchday due to its winning percentage.
Bright spots
Morocco – Who would have expected they would lead their group?
Senegal – They are the reigning Africa Cup of Nations champions after all.
Duds
Ghana – The only CAF unit to suffer a loss this matchday. Worse, they cannot even fully avenge their setback against Uruguay the last time the two met at this stage.
2. (up 2) AFC – 3W 0D 3L
Arguably a close second is the AFC with three teams winning and those three advancing. For that, we could have placed Asia at number one.
Bright spots
Japan – Somehow, Japan plays to the level of their competition as they defeated another former World Cup champion in Spain.
South Korea – The Taeguk Warriors exorcising ghosts of World Cups past must have been fulfilling for them.
Australia – AFC's adopted child joins the east Asian contingent in the KO bracket.

Duds
Saudi Arabia – If they are going down, they are going to bring someone with them. In this case, it was Mexico.
Iran – There was a moment during the match that the entire Asian continent was feeling good and that every squad in contention would elevate to the following round. Christian Pulisic dashed all of that, unfortunately.
3. (stay) UEFA – 4W 2D 7L
Europe on matchday three was inconsistent and bordering on bad. The losses outweigh the few good things that happened to UEFA teams.
Bright spots
England – They made it to the next round, but at the expense of their neighboring country. Among Team Europe's wins, the Three Lions' were the most convincing.
Netherlands – The Oranje's future is their present, as Cody Gakpo and Frenkie de Jong converted to formalize their entry to the succeeding round.
Switzerland – Their game against Serbia was sure entertaining to watch for a neutral viewer. Not sure if the Swiss fans appreciated the rise-and-fall nature of the match though.
Duds
Denmark – Their group was so tightly packed, any of the three contending squads had a chance to move up. If only the scoreline was reversed in Denmark's favor.
Belgium – It is the end of an era for Belgium. Now, the rebuild starts.
Germany – It could be the end of an era for Germany. The rebuild should start anytime now.
Spain – If not for Spain's shenanigans, we would not have the kind of drama that we had on Group E.
Portugal – The latest victim in AFC's upset spree. Whatever happened to the groups that are so predictable, you could guess correctly which team would have nine, six, three, and zero points?
4. (down 2) CONMEBOL – 2W 0D 2L
Maybe if Brazil won, we could have placed the South American confederation higher.
Bright spots
Argentina – As we mentioned here, no Messi, no problem it seems. There is no Messi-co either.
Duds
Uruguay – Not all the tears in the world could bring Uruguay back. Luis Suárez' World Cup career concludes with a whimper.
Ecuador – It was either them or Senegal. A draw would have sufficed.
5. (stay) CONCACAF – 1W 0D 3L
Team USA is the cheese that stands alone for North America. This sums up why they are the worst performing confederation in this staging.
Bright spots
USA – The Stars and Stripes are the lone CONCACAF representative that reached the next phase of the tourney.
Duds
Mexico – They were so close to the knockout round they could smell it. Conceding a late goal to Saudi Arabia did not help their cause any single bit.
Costa Rica – Maybe if Costa Rica held on to the lead instead of letting Germany score inconsequential goals against them, Los Ticos could have been included to the round of 16.
This is the end of our group stage World Cup confederation rankings. Which of your World Cup favorites are still playing? Try your luck on M88 Mansion today.