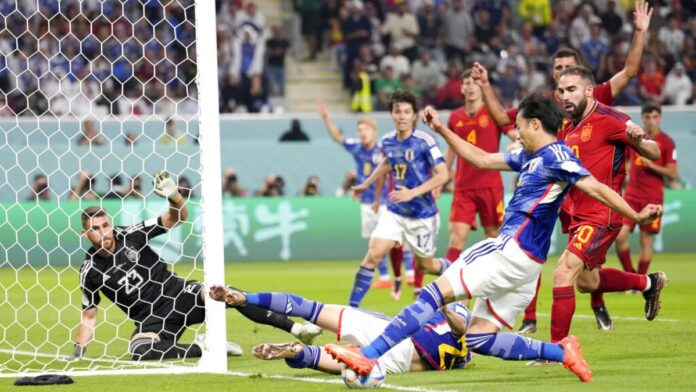 The crazy 2022 FIFA World Cup Group E matchday three had all the teams being shuffled around the live table in the 90 or so minutes their games were simultaneously held. In the end, a superpower continued its fall from grace, while one of this tournament's surprise packages went through to the next stage.
Let us look at the grades given to them.
Japan (A+)
The Samurai Blue scalped another contender in Spain. Never have they been this good since 2002.
If this was an anime or manga, imagine all the internal conversations and monologues going on while the referee was checking the second goal with VAR. Several episodes have aired and a number of chapters have been written by the time the official made the goal official.
Germany (A-)
Germany's fate was in Spain's hands, which explains some of the haphazard decisions they made during the match. What is unforgivable was Die Mannschaft letting Costa Rica take the lead when the former needed the goal difference to be in their favor.
Costa Rica (B+)
Gutsy Costa Rica did not want to be an accomplice to another 'Disgrace of Gijón' controversy. As with the rest of the squads on Group E, they came into the match wanting to come out on top.
Picture a scenario where Los Ticos and Japan advanced. No one would have predicted them to be in anyone's knockout round bracket.
Spain (C-)
The surprising loss to Japan made things a lot interesting in that Qatari evening. If Germany was not pushing themselves to win, La Roja would have been eliminated along with their European counterparts.
This is why talk of match-fixing is unfounded. Aside from the fact that it is hard to prove, Spain ran the risk of taking a premature flight back to Iberia if the most unlikely scenario actually happened.
Are your 2022 FIFA World Cup favorites still alive? Good for you!