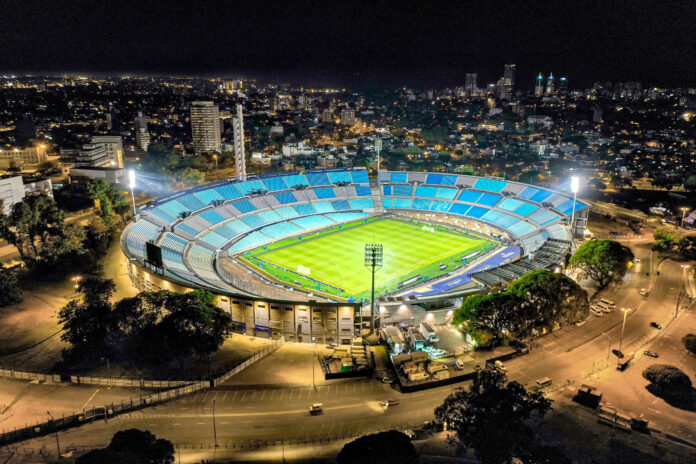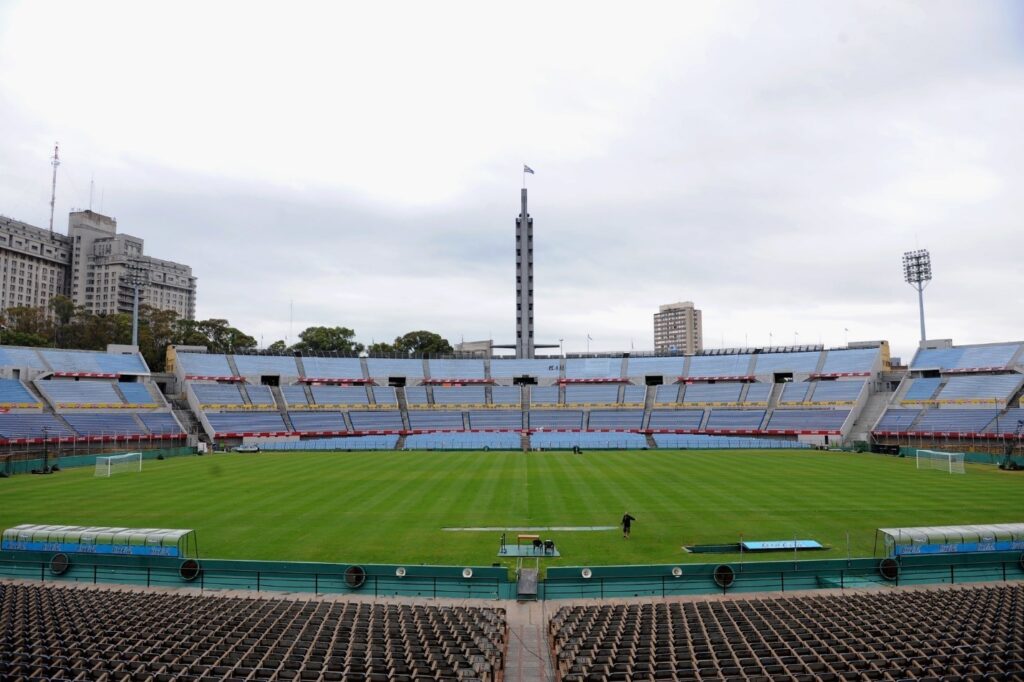 Known to be the crown jewel of Uruguayan football, the Estadio Centenario is in the Parque Batlle barrio of the capital Montevideo and is the home of its national team. On matchdays, it can hold up to 60,235 people in current setting.  
The centerpiece of the inaugural FIFA World Cup in 1930, the name commemorates the 100th year of their constitution which tells the story of their nation-building process since declaring their independence in 1828.
Even up to its present status, the charm of La Celeste never ceases here, as it was still marked as one of the most intimidating venues of international football. In 1983, it was bestowed by FIFA as the first (and so far, only) Historical Monument of World Football.
Tribunes and facilities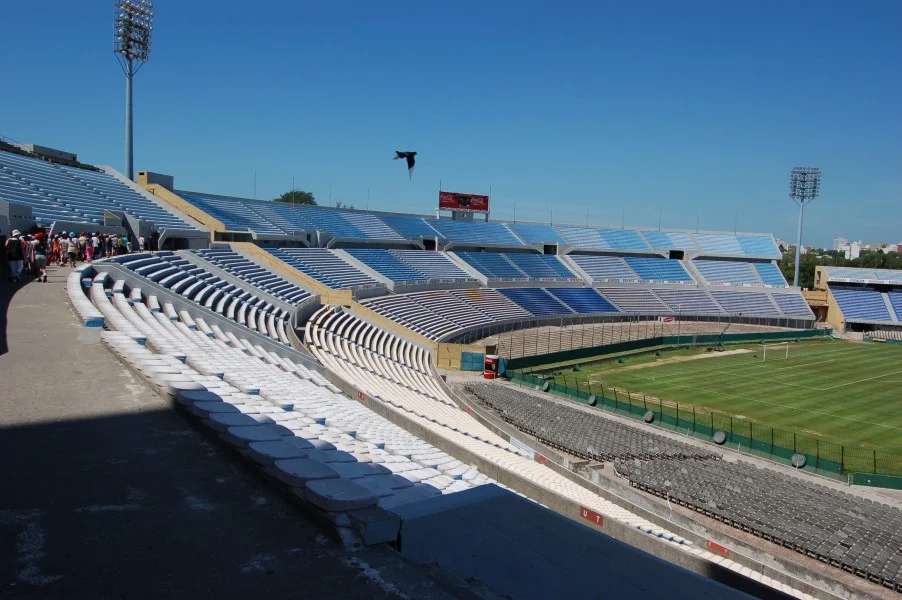 Its structure deviates with the traditional rectangular-shaped grounds that were common in the British setting, with the four curved grandstands formed a bowl that served as a template for South America's notable stadiums.
Despite its small size, Uruguay had become a footballing heavyweight of its own, in which it pays homage to it by having of the tribunes (Colombes and Amsterdam) named after their sites of their Olympic triumph in 1924 and 1928, respectively. It was those accolades that were honored in Torre de los Homenajes, which is found in the Olympic tribune, below which their football museum was located.
La Celeste's glorious 1930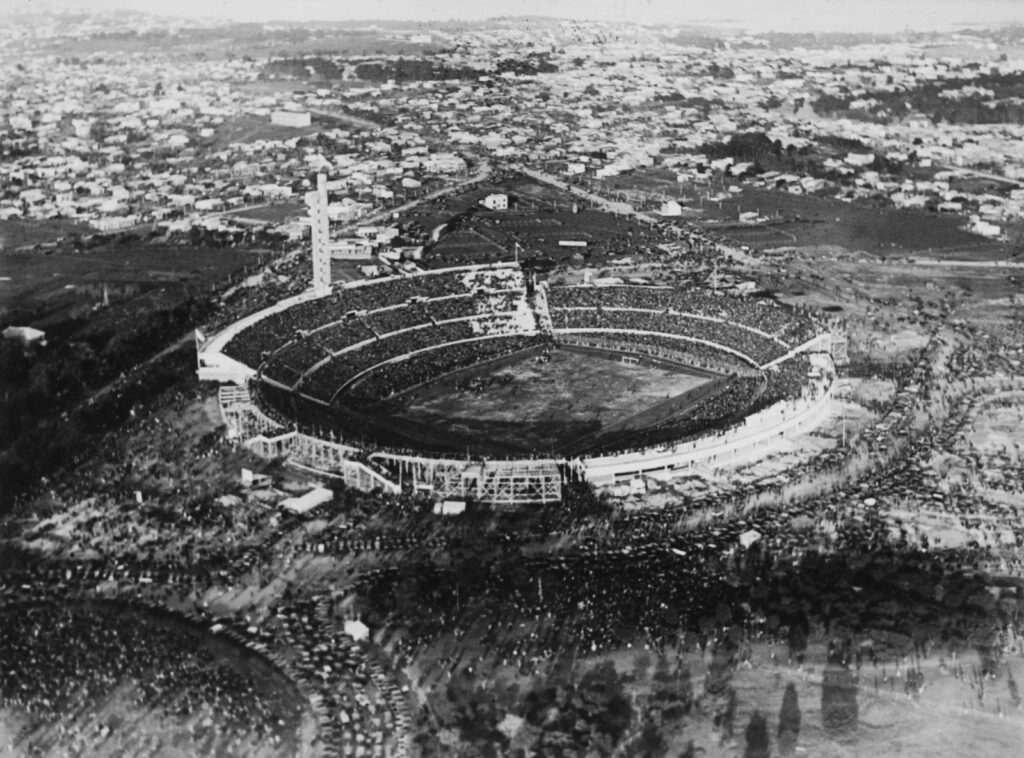 Centenario was the focal point of the first-ever World Cup, and despite a non-stop construction schedule, it missed its initial July 13 deadline. That meant that the first eight matches will be played in two smaller venues: Peñarol's Pocitos (six times) and Nacional's Parque Central (twice).
Five days later, it was inaugurated on time for Uruguay's tournament debut, where the hosts pipped Peru, 1-0 thanks to a 65th minute strike by Hector Castro. From then on, La Celeste was unstoppable by winning all four of their matches, which they capped by a comeback win in the final over rivals Argentina on July 30.
Pedro Cea took over from his Nacional teammate Castro, firing in five goals in their next three assignments, including a semifinal hat-trick against Yugoslavia and the equalizer in the finale.

Overall, ten matches were played at the Centenario for an average attendance of 47,188. But the blockbuster were the Uruguayans, in which they have nearly 69,000 turn up to see them play.