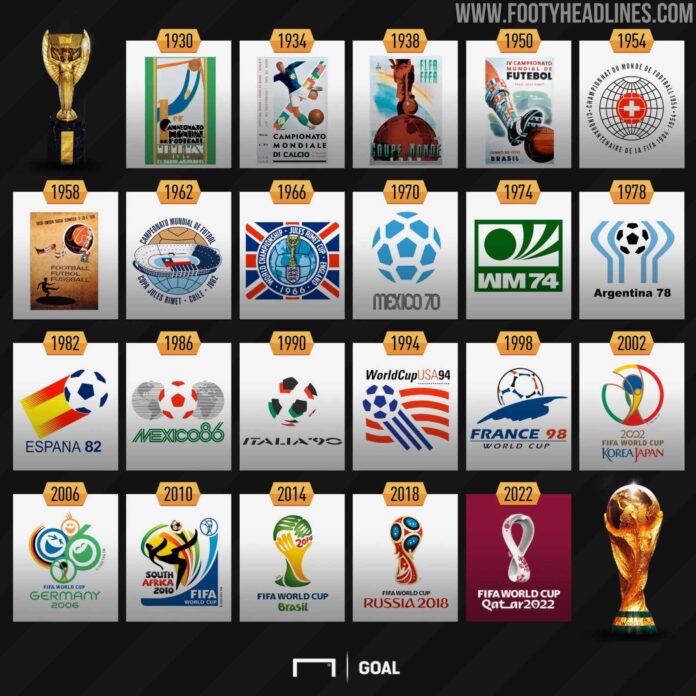 Overview
The FIFA World Cup has been played every four years since 1930, with only the Second World War prevented it to be played at all in the 1940s.
A total of 21 editions have been held at 18 different nations across five continents, with only eight of them have won the trophy.
The field of teams have varied over the years, with the 16-team tournament being used the most on eight occasions. Currently, the 32-team field has been used since France in 1998 up to the upcoming edition in Qatar for a total of seven tournaments.
The ensuing 2026 edition will see the field expand to a record 48 teams.
Qualifiers
With the inaugural edition in Uruguay was by invitation, the subsequent tournaments have featured qualifying matches.
From 1938 up to the 2002 edition, the holders automatically qualified alongside the hosts. This has been withdrawn in the 2006 cycle, which meant that Brazil became the first to play qualifiers as the defending champions.
Competition summary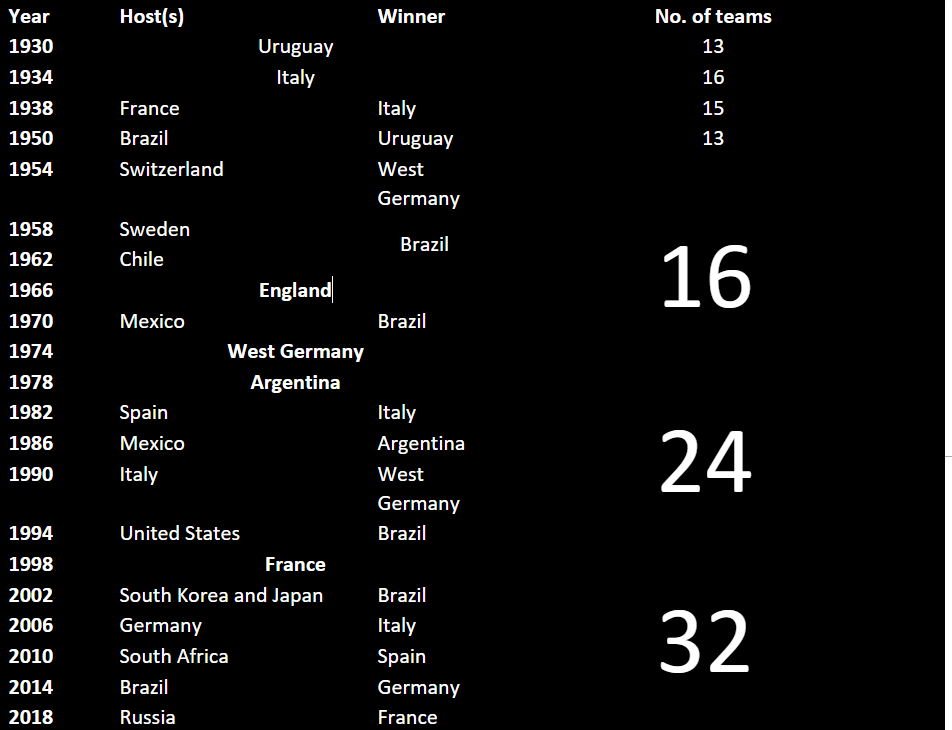 Famous players and managers
Pele of Brazil won a record three World Cups as a player, having been part of Brazil's title winning sides in 1958-62 and 1970, cementing his legacy as the greatest footballer of all time.
Germany's Lothar Matthaus holds the record for most World Cup matches played with 25. Was part of the squad in five different World Cups (shared by two Mexicans and an Italian) from 1982 to 1998, winning the 1990 tournament as a captain.
Mario Zagallo, Franz Beckenbauer, and Didier Deschamps have won the World Cup both as a player and manager, with the latter two being
Vittorio Pozzo is the lone manager to win two World Cups, doing so consecutively with Italy in 1934 and 1938
England's Geoff Hurst was the lone World Cup-winning player to score a hat-trick in the final, doing so in 1966 at Wembley.