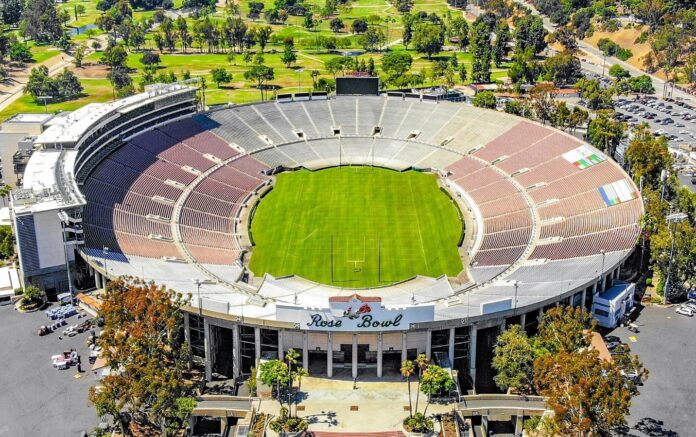 Pasadena's Rose Bowl was named after its namesake postseason game of college football of the oval kind and has become one of the countless landmarks in American sport.
The stadium was known for its annual New Year's spectacle between the champions of the Pac12 and the Big Ten conferences, which the fabled commentator Keith Jackson named it as "The Granddaddy of Them All".
Its Football (or Soccer) history is young, but it has the honor of being the lone stadium to host the final of both the men's and women's World Cups, cementing itself as one of the beautiful game's enduring landmarks.
Structure and Capacity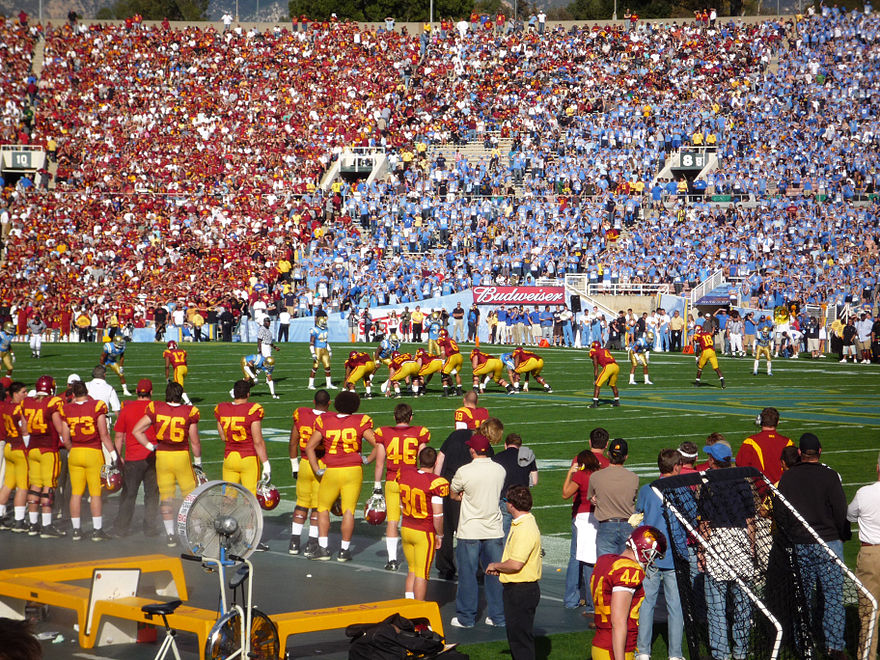 Designed by Myron Hunt, it was inspired by the Yale Bowl in Connecticut. Completed in 1922, it was part of the stadium boom of the Roaring Twenties, during which the Los Angeles Memorial Coliseum and Michigan's Big House were also made during the decade.
It took them until 1928 for its iconic bowl to be made with the completion of the south section, which predates Uruguay's Centenario by two years.
With the structure not having individual seats back then, the stadium was known to hit six figures, peaking at 106,689 in the 1973 Rose Bowl game. Currently, it only seats 88,565 people.
Breakout in 1994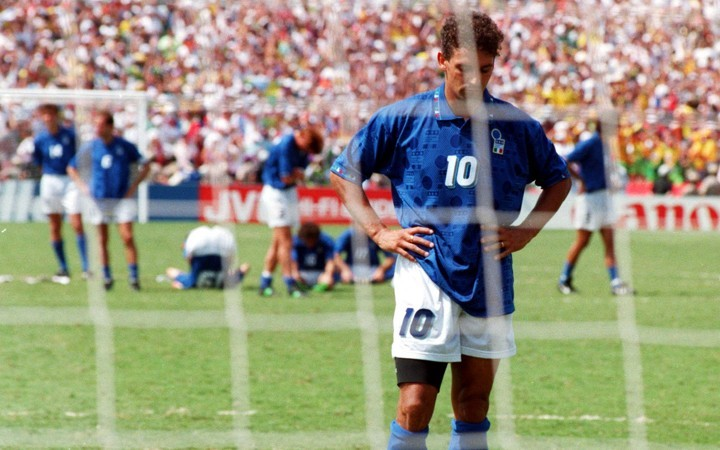 The 1984 Olympics saw the potential of the Rose Bowl, with the gold-medal match reached almost 102,000 fans flocked in. That became the inspiration for the USA's winning bid in hosting the 1994 tournament.
Rose Bowl played a major part, hosting eight matches as the tournament's most used venue with attendance reaching record figures. Two of the hosts' Group A games were played there, in which it was noted first for Andres Escobar's costly own goal.

The final between Brazil and Italy was the first to go to penalties, with the former clinching their fourth title after Roberto Baggio blazes his kick over the bar in front of 94,194.
Full bloom in 99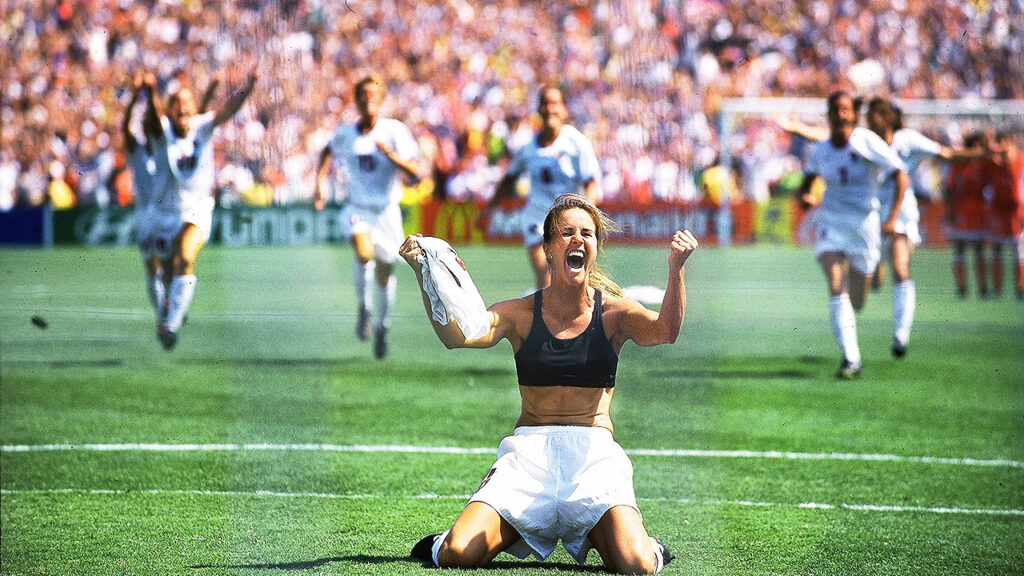 Five years after the men's edition, the Rose Bowl played another prominent part, this time it was the Women's World Cup.
It hosted four matches, but none bigger than the Final when 90,185 trooped into Pasadena to see the hosts overcame China on penalties after two hours of football ended goalless.
Brianna Scurry's save on Liu Ying set up Brandi Chastain, whose revealing sports bra after scoring the winning spot kick became one of the iconic moments in women's sport, as the United States became the first (and so far, only) host nation to win the tournament.