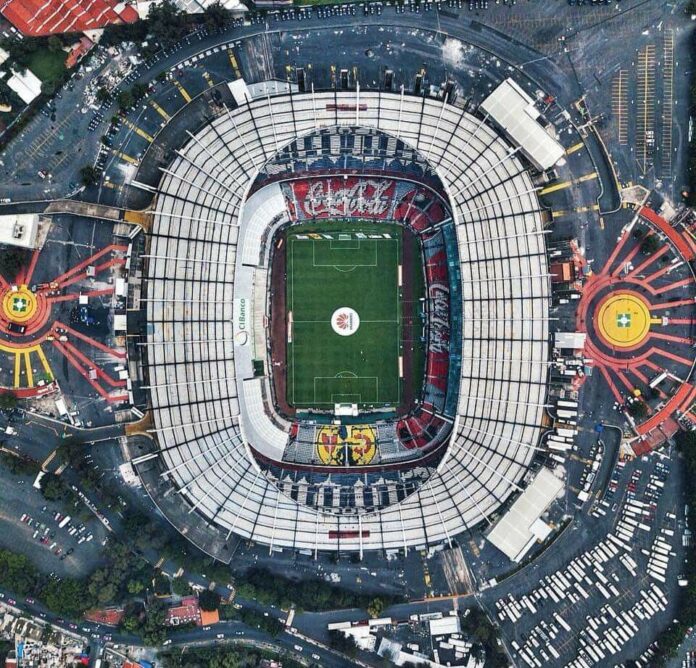 Classic World Cup Stadiums – Azteca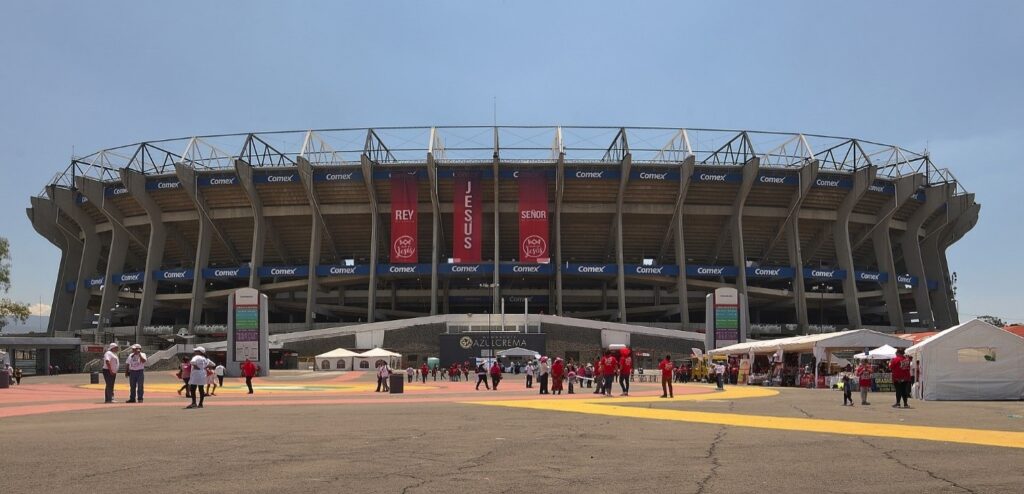 Known as the temple of Mexican football, Estadio Azteca holds the distinction alongside Brazil's Maracana as the only two World Cup venues that hosted the final match twice.
With Mexico's joint hosting of the 2026 edition, the Azteca will stand alone as the only site to host matches in three separate World Cups.
Located in one of the tallest capital cities on earth, it is situated at Tlapan, the largest borough of Ciudad De Mexico. It is the home of the national team (nicknamed El Tri) as well as two city rivals in Club America and Cruz Azul where they contested the Clasico Joven.
Building the Azteca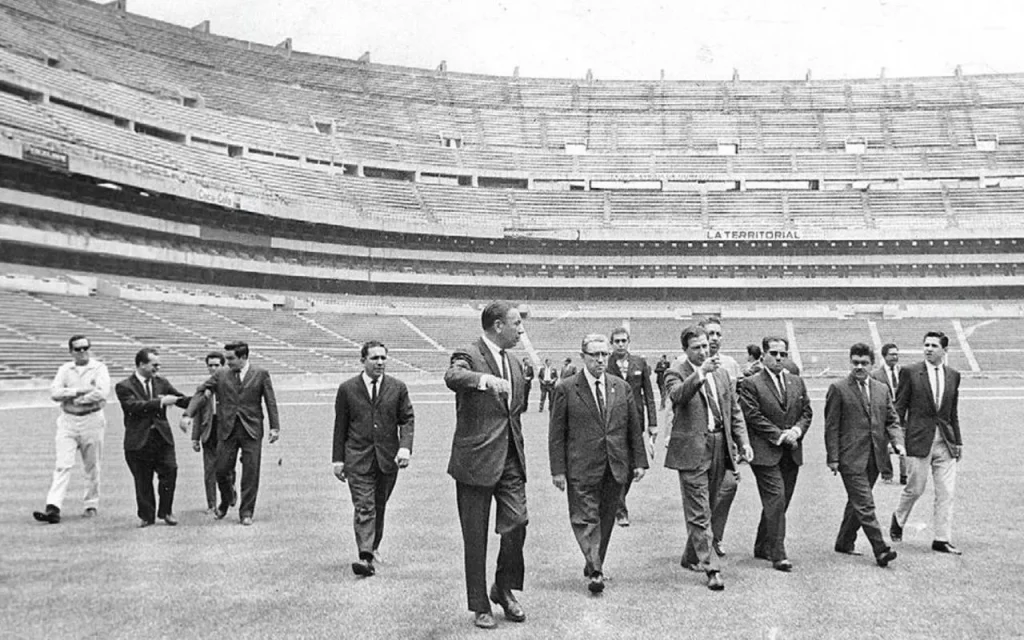 When construction began in 1961, the World Cup was far-fetched in the Mexican minds, as it was built for the Olympics which they will host seven years later.
However, they've won the bid to host the 1970 edition, which meant that it was completed and opened in 1966.
Its gigantic structure had two tiered bowls, which enabled them to get six-figure attendances but subsequent renovations since then have reduced it to its current capacity of 87,523.
1970: Pele's last dance and the Game of the Century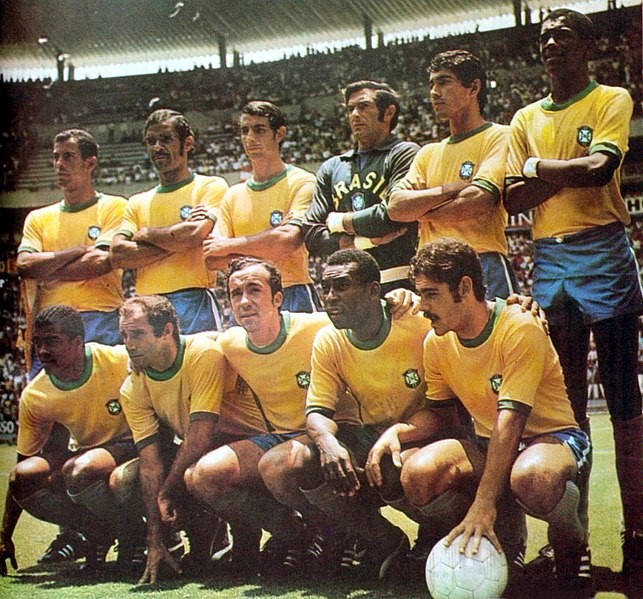 Mexico's first World Cup hosting was memorable in more ways than one. Among those, two stood out.

Brazil's third title saw them keep the Jules Rimet for good, with the squad assembled by Mario Zagallo being cited as one of the greatest of all time with its attacking line that had Jairzinho scoring in every match he played. Also, the Selecao still has the record for most goals by a world champion in a single tournament with 19.
Furthermore, it capped off a legendary career of Pele where he himself have collected a third winner's medal in the tournament, having been part of the 1958 and 1962 squads.
Finalists Italy would not be denied a place in history, with their semifinal win over Germany was declared The Game of the Century. Already immortalized with a plaque, the 4-3 win by the Azzuri was a back-and-forth affair with five goals in extra time.
1986: Maradona at the peak of his powers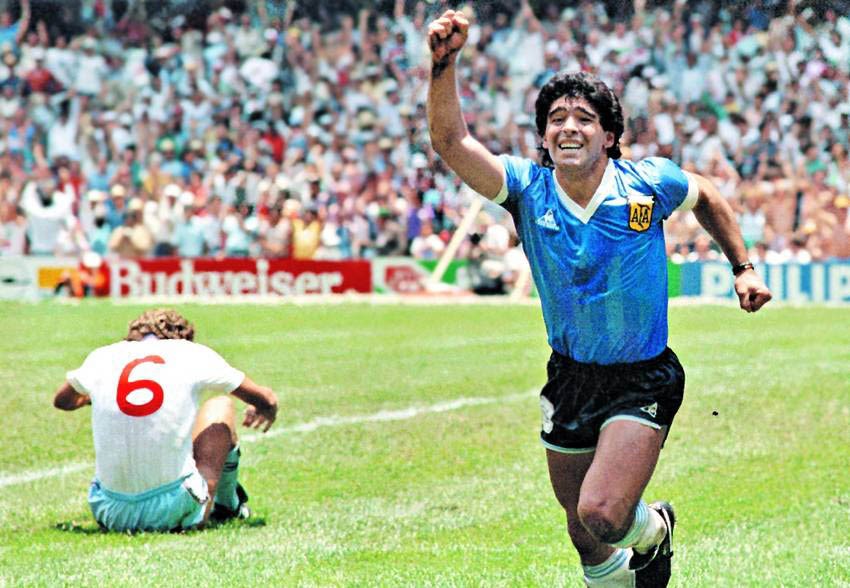 The second world title of Argentina can be attributed to the playmaking and creative genius of Diego Armando Maradona.
And it was in Azteca that the then-Napoli man was at his absolute best, in which he displayed for the entire world to see in their quarterfinal win against England.
In the backdrop of the Falklands conflict, Maradona opened the scoring in a controversial fashion, as he was accused of fisting the ball after challenging goalkeeper Peter Shilton in the air.
Four minutes after the "Hand of God", Maradona struck the Goal of the Century as he evaded past four England defenders from the midfield and manhandled Shilton before slotting it into the empty net.