Kylian Mbappe scored a double as France beat Denmark to seal early ticket to knock-out stage.
World Cup 2022 Highlights – France 2-1 Denmark. France became the first team to qualify for the last 16 of the World Cup as Kylian Mbappe's double sent them to a 2-1 win over Denmark in Group D.
Game highlights
Knowing each other well from past tournaments, both Denmark and France were careful in their strategies to approach the game.
Ousmane Dembele, Mbappe were great threats from Les Bleus, while Cornelius had a huge chance with Denmark's counter-attack. However, both sides ended without any goals.
Dembele was a constant threat down the right and he looked to have put one on a plate for Mbappe from 15 yards on 40 minutes but he blazed over the crossbar.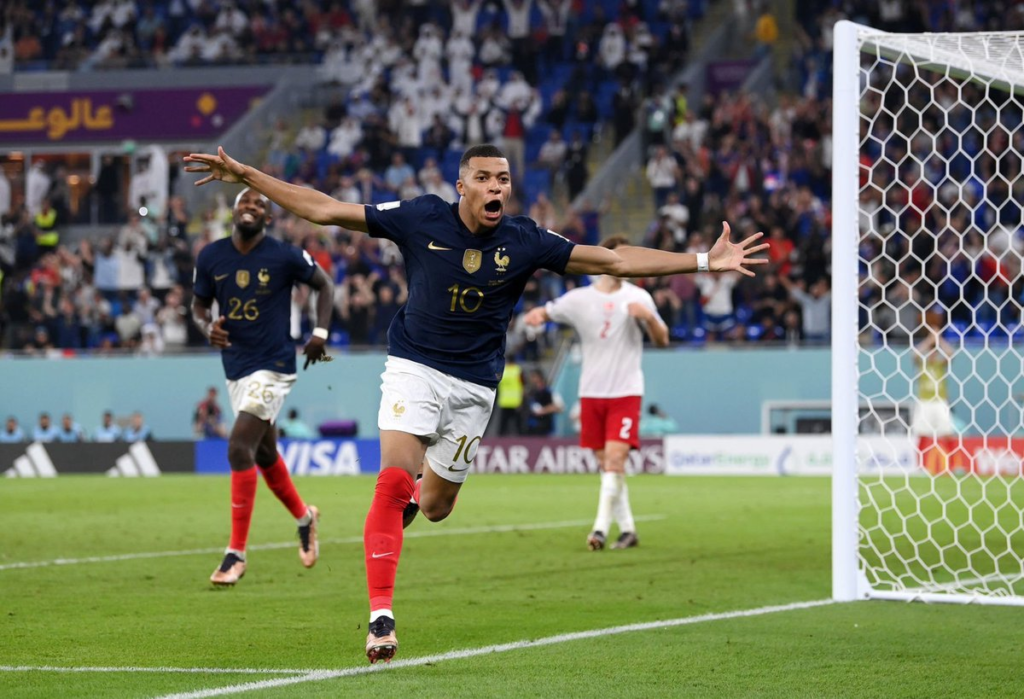 Then, the deadlock was broken, thanks to Mbappe after the one-hour mark.
Theo Hernandez's assist was met by Mbappe's shot and beat Kasper Schmeichel to open the scoreline.
Andreas Christensen headed home as the French wobbled defensively from a Christian Eriksen corner, only 7 minutes later.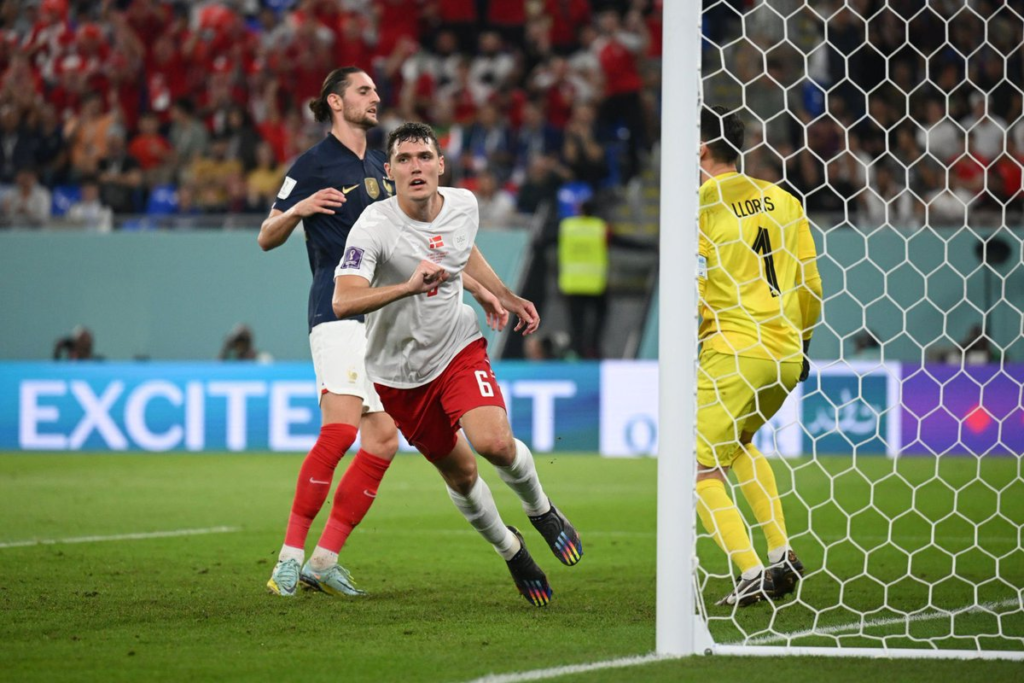 Sign up here for best offers from M88 Mansion x World Cup 2022
Both teams had chances to win it late on but it was Mbappe that provided the decisive moment. This time, it was Antoine Griezmann's cross was taken well by Mbappe, with four minutes remaining.
While France are the first team to qualify for the last 16, everything else is still to play for in Group D.

If Tunisia do not win against France, Australia will progress as runners-up so long as they don't lose to Denmark, while the Danes must win to qualify – were Denmark and Tunisia to win, the runners-up spot would be decided on goal difference and then goals scored.
Mbappe's game
The PSG just got better and better, World Cup after World Cup, at only 23 years old.
Kylian Mbappe now has more World Cup goals for France than Thierry Henry, who played in four World Cups.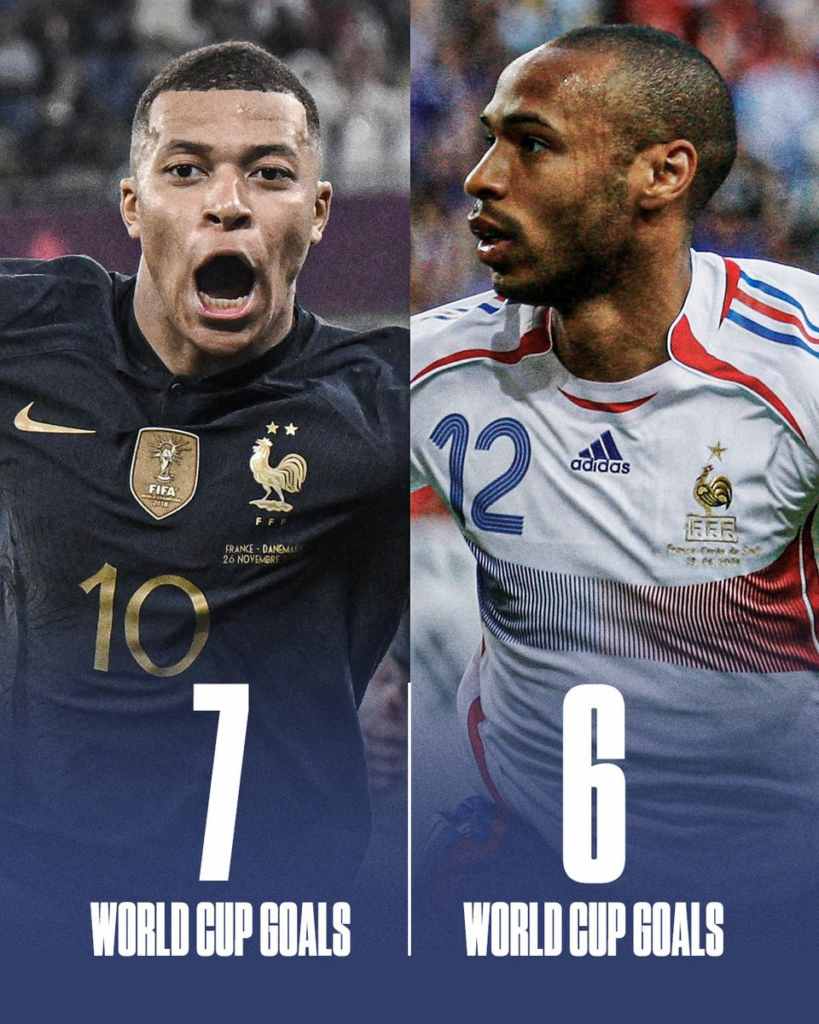 With the double against Denmark, he became just the second player to score in three successive World Cup games for France.
Ahead of Mbappe was Just Fontaine, who scored in six successive appearances at the 1958 edition.
The France's striker had more shots (13) than any other player at the World Cup so far with him netting his 30th and 31st goals for France.