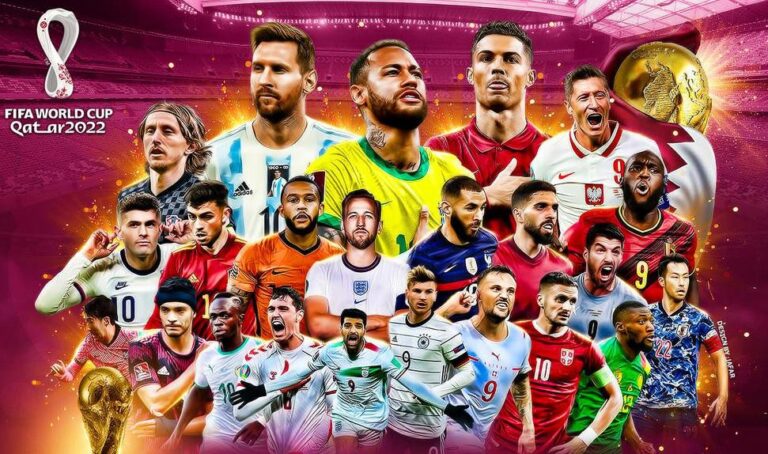 Best preview for the upcoming World Cup 2022
It is all set for the biggest football party, FIFA World Cup 2022 in Qatar. All eyes are on the trophy. Will France successfully defend the trophy? Or is football going home for England?
Let's analyze and predict the possible outcomes of the FIFA World Cup 2022 at Qatar.
Brazil top FIFA Ranking ahead of World Cup 2022
Check out for more World Cup news here
Get the best offers from M88 Mansion x World Cup 2022
GROUP STAGE PREDICTIONS
Group A
· A1 – Netherlands
· A2 – Senegal
Host Qatar is in Group A as Pot 1 team; however, the draw is obviously not a piece of cake for them.
Netherlands looks the strongest ever with the return of their captain: Virgil van Dijk. Oranje's fans were heartbroken with their Euro 2021 campaign. But this time, Louis van Gaal promisingly brings them further to, at least the final 4 stage.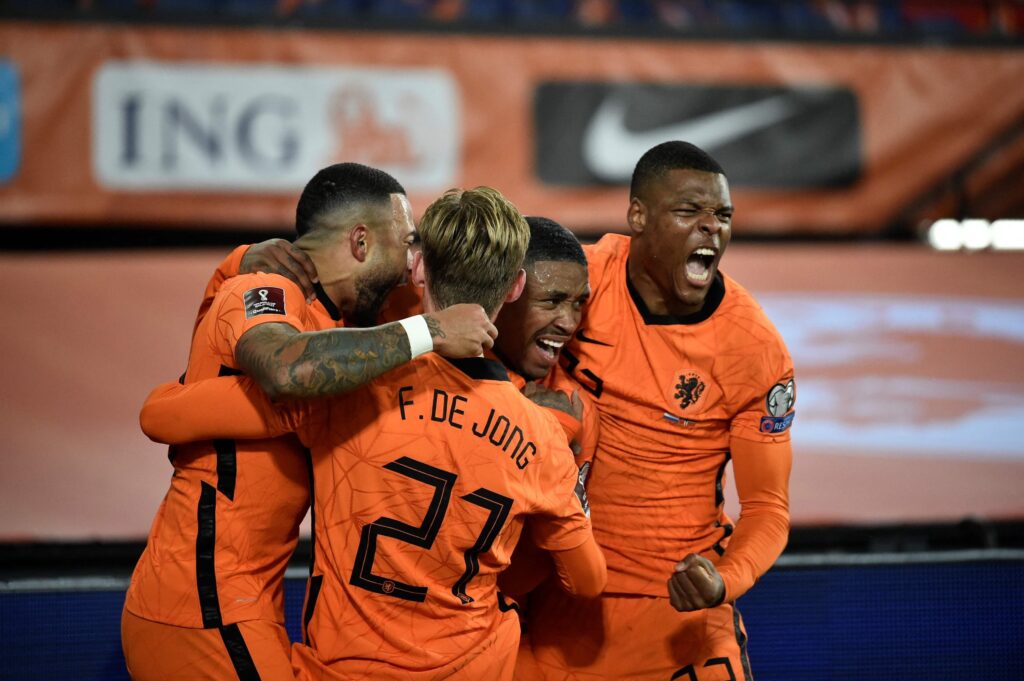 Meanwhile, Senegal will be one of the toughest challengers by winning the AFCON earlier this year. Ecuador and Qatar will struggle with finding even 3 points in the Group.
Group B
· B1 – England
· B2 – Wales
England was very close to tasting the silverware with the previous version of World Cup, and was even closer with the Euro 2021.
Three Lions are missing a bit of luck while having such a pack of talents. Meanwhile, the USA is not messing around. This will be the very last World Cup that Gareth Bale led the Red Dragon that's why Wales is believed to make it through to the first knockout round.
Group C
· C1 – Argentina
· C2 – Poland
This is for sure Lionel Messi's last and maybe the best shot at the elusive World Cup trophy.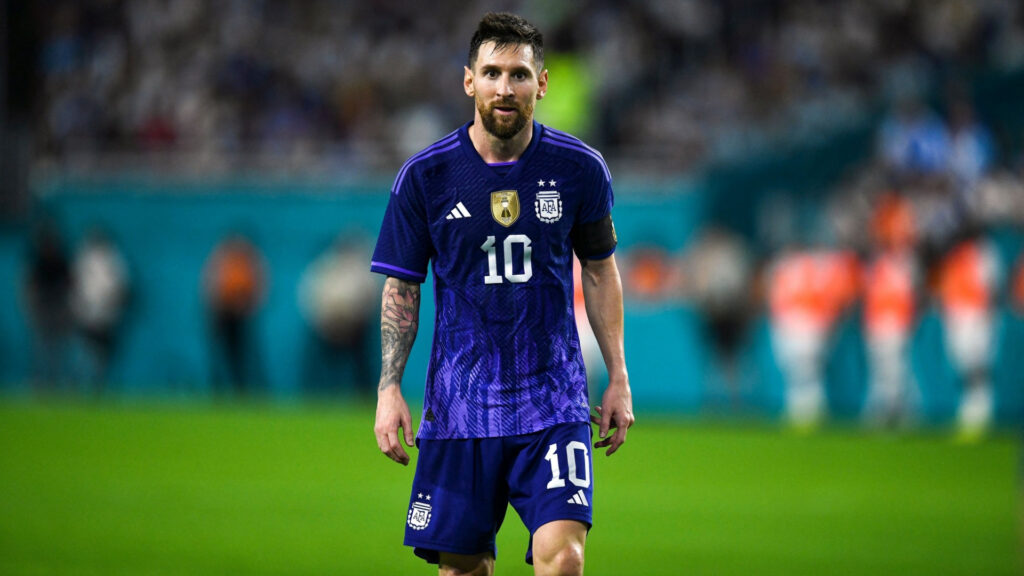 The Copa America triumph in 2021 absolutely boosts the Albecete's captain mentality as they are looking to extend their unbeaten run in international football way beyond the number 31, which is their record of longest run.
Meanwhile, Robert Lewandowski will be the marksman for his country Poland in Qatar this year. It's hard to see Mexico and Saudi Arabia go any further than the group stage.
Group D
· D1 – Denmark
· D2 – France
Denmark gave some Euro 2021 one of the best shows in town, as they went to the semifinals. France is the team to beat, and Didier Deschamps' side will prove that Euro last year was only an accident.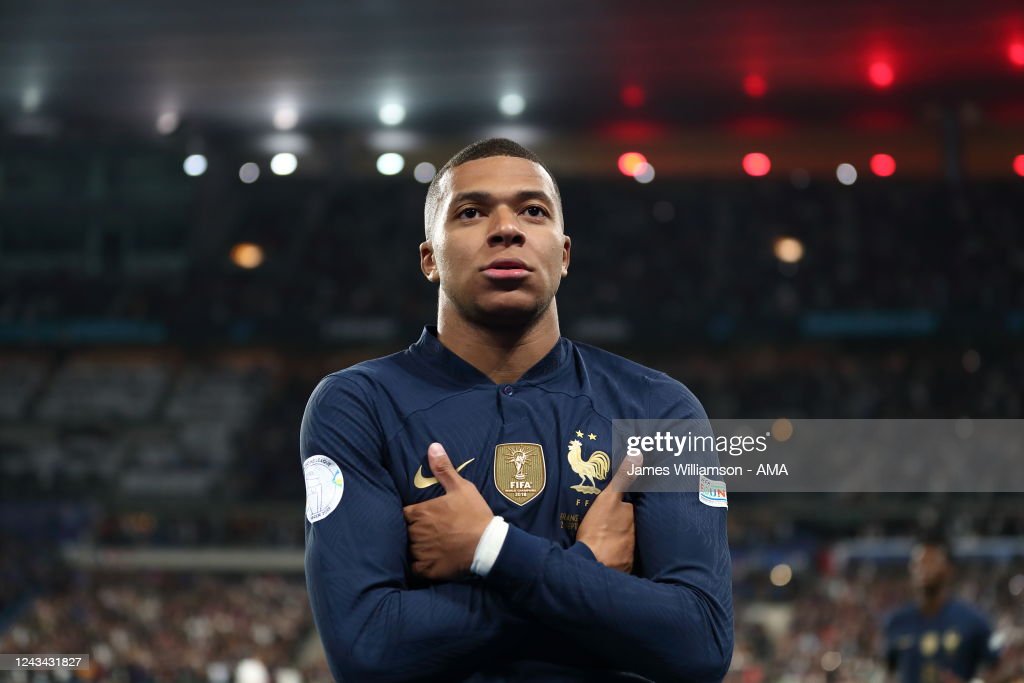 Les Bleus has a long journey to defend the World Cup's trophy, and for sure, Australia and Tunisia will find it almost a mission impossible to stop them.
Group E
· E1 – Spain
· E2 – Germany
Spain was a mess in World Cup 2018 with all the dramas, as well as World Cup 2014 winner Germany.
But this time, the combinations of youth and experience may work for both former World Cup winners. Japan and Costa Rica could cause some troubles on the way, it's hard to stop two European firepower Spain and Germany progress through group stage.
Group F
· F1 – Belgium
· F2 – Croatia
The golden generation of Belgium is now one of the eldest teams of World Cup 2022. The best that Red Devils has ever done, was the third place 4 years ago in Russia. Meanwhile, the story is no different for Zlatko Dalic's team.
It's the battle of the legends as this group is packed with such big names like Kevin de Bruyne, Luka Modric, Eden Hazard, …
It's hard to tell that these two generations, who are more eager in probably one of the last chances to touch the Jules Rimet trophy.
Canada made history as they qualify for the World Cup for the first time since 1986, but the North American national team would not be able to go beyond the group stage, neither would Morocco.
Group G
· G1 – Brazil
· G2 – Cameroon
As the world's top-ranked team, Brazil rightfully receives top billing in an otherwise loaded Group G after sailing through qualifying unbeaten.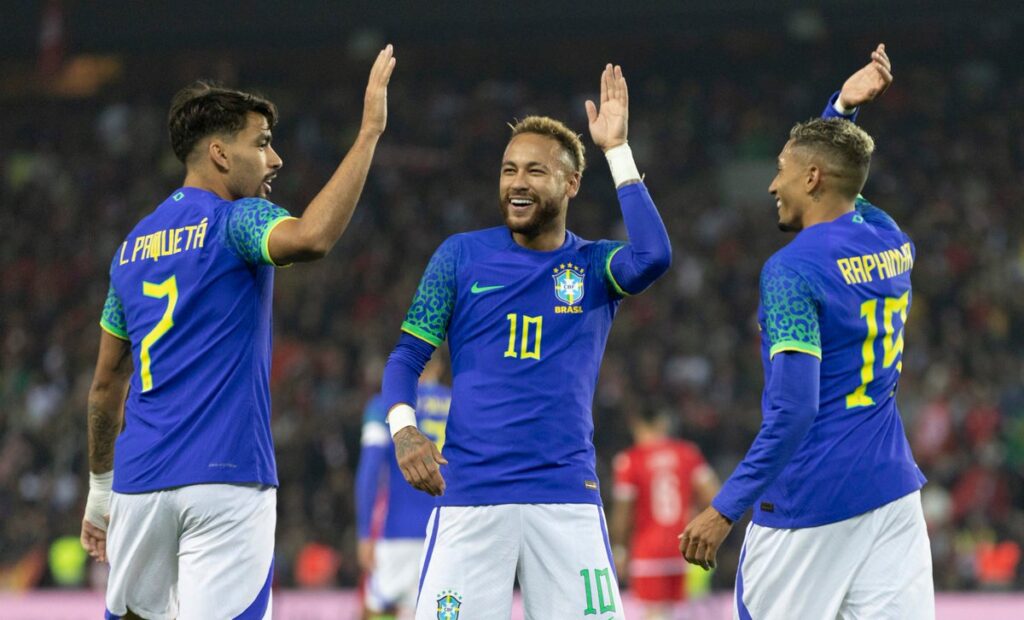 However, both Serbia and Switzerland also went unbeaten in qualifying while Cameroon took three points in five of its six matches in final round qualifying. All three have the chops to join Brazil.
Group H
· H1 – Uruguay
· H2 – Portugal
It was bittersweet memory for Luis Suarez and Edinson Cavani as they made it to the semifinals 12 years ago in South Africa.
Two of the best strikers of the country now are aging, and 2022 could be Suarez's and Cavani's last shot with the national team. The story is similar for another GOAT: Cristiano Ronaldo.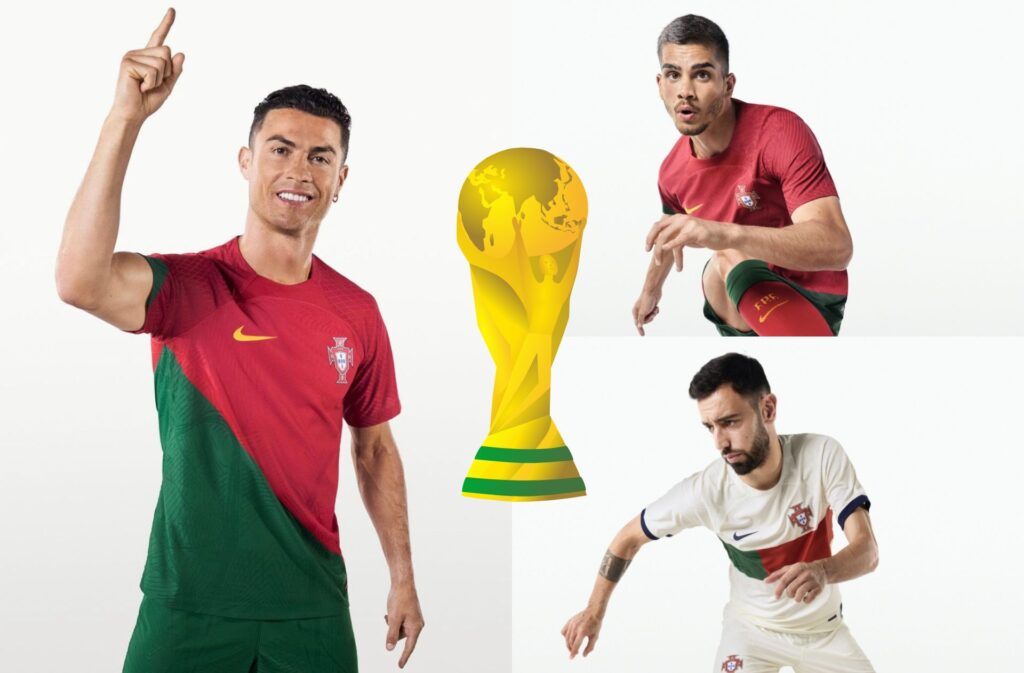 His mentality and his hunger stay the same, but the age would not lie. CR7 has hinted about the end of his international career about to end after Qatar 2022.
The last dances would be the story of Uruguay and Portugal.
Round of 16
It starts to get very, very serious.
In the Round of 16, groups are paired up and winners in one group face the runners-up from the other: Group A was paired with Group B, C with D, E with F and G with H. Teams from the same group can't play each other again until the final since they are placed on opposite sides of the bracket.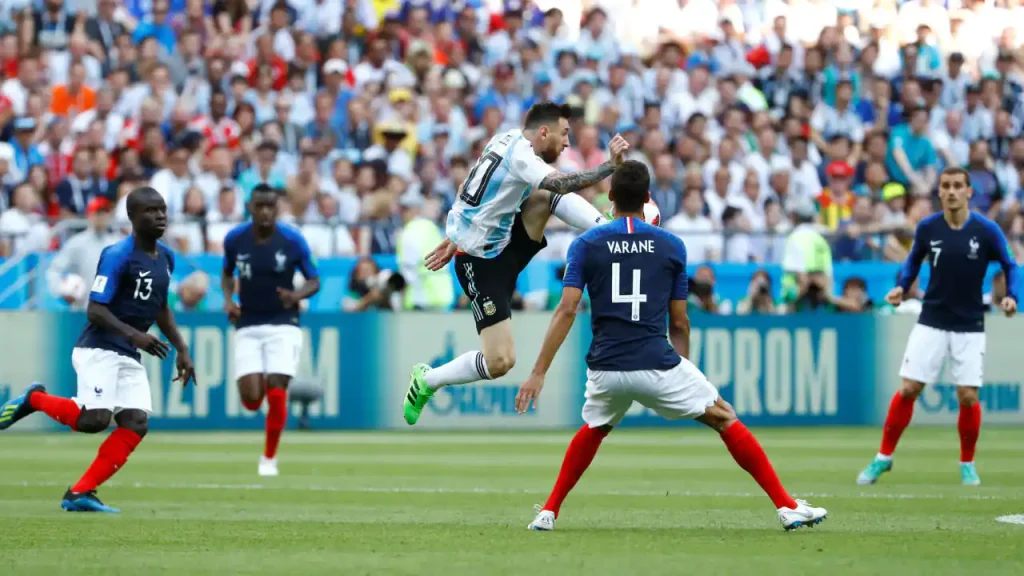 Left side of bracket:
· Netherlands over Wales
· France over Argentina
· Spain over Croatia
· Brazil over Portugal
Right side of bracket:
· England over Senegal
· Denmark over Poland
· Germany over Belgium
· Uruguay over Cameroon
The first knockout stage will be the furthest for Wales, Argentina, Croatia and even Portugal for the left side of bracket. Bale and co can be proud for making history, but this is how far they can go. Messi, Modric and Ronaldo are having their last dances, and they are not in the same fashion that millions of fans would expect, but it would be what it would be.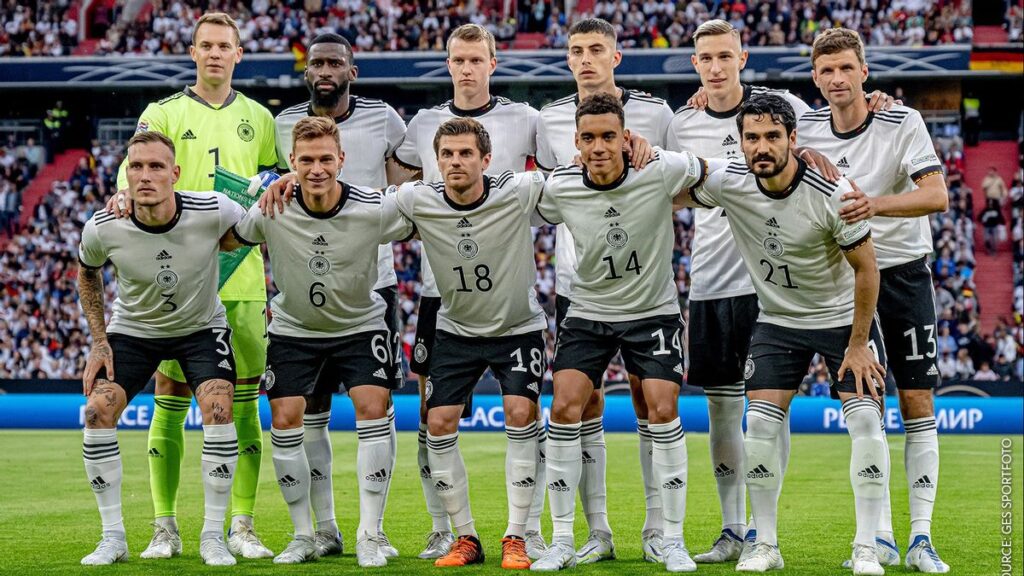 Senegal, Poland, Cameroon and such firepower like Belgium would wave goodbye. England, Denmark, Germany and Uruguay would not be stopped as the likes of Harry Kane, Christian Eriksen, Serge Gnabry and Luis Suarez will pave their ways to the quarterfinals, setting up the battles of European teams and South American teams.
Quarterfinals
· France over Netherlands
· Spain over Brazil
· England over Denmark
· Germany over Uruguay
Heartbroken again, for Neymar and co, as this is their stop. It will be the same story as in 2018 version of World Cup, when one of Brazil's best generations defeated in the round of the best eight, this time, would be by Spain.
Denmark will bound out to England, while Uruguay is the last South American team to pave goodbye, as Luis Suarez and Edinson Cavani may have their last minutes in their international careers.
France is on the way to defend their crown, and Netherlands would not hold them down.
Semifinals
· France over Spain
· Germany over England
France would have to beat Spain, while Germany face one of the toughest sides in their history.
The last time Die Mannschaft faced Three Lions was all the way back in South Africa 2010. The brace by Thomas Muller helped Joachim Low smash Fabio Capello's team 4-1, in the round of 16.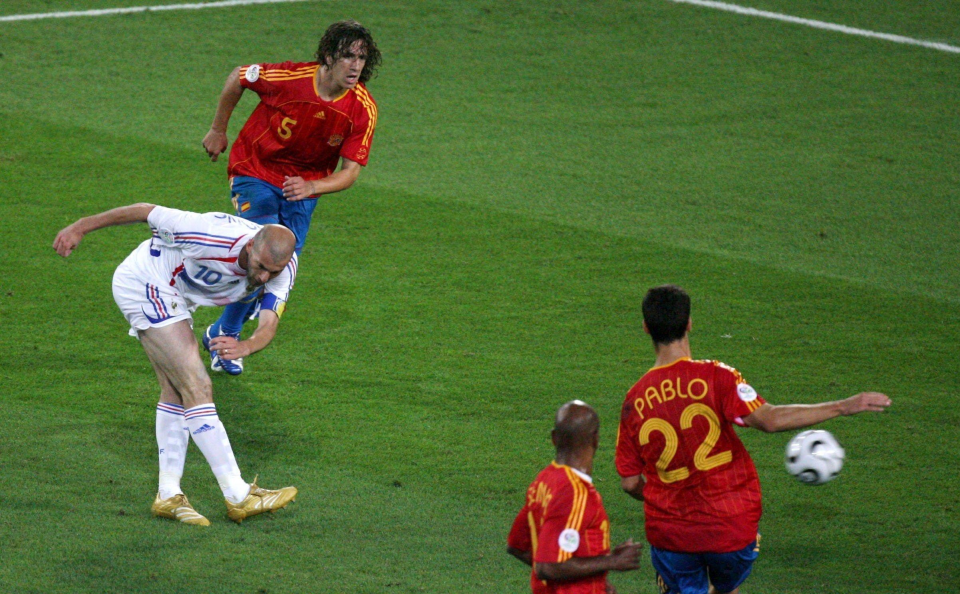 Meanwhile, La Roja struggled to beat Les Bleus in the last 3 times the two sides went head-to-head in the World Cup since 2006. Round 16 of World Cup 2006 was the heaviest among the three, as Zinedine Zidane's masterclass dominated, in the 3-1 victory for Raymond Domenech's side.
This time in Qatar, it would still be France and Germany who advance to the final!
Final
· France over Germany
France would have the chance to avenge the defeat 8 years ago, as they were beaten in the semifinal of World Cup 2014. Germany went on to be crowned champions at that time, beating France and Argentina, respectively by the same score 1-0.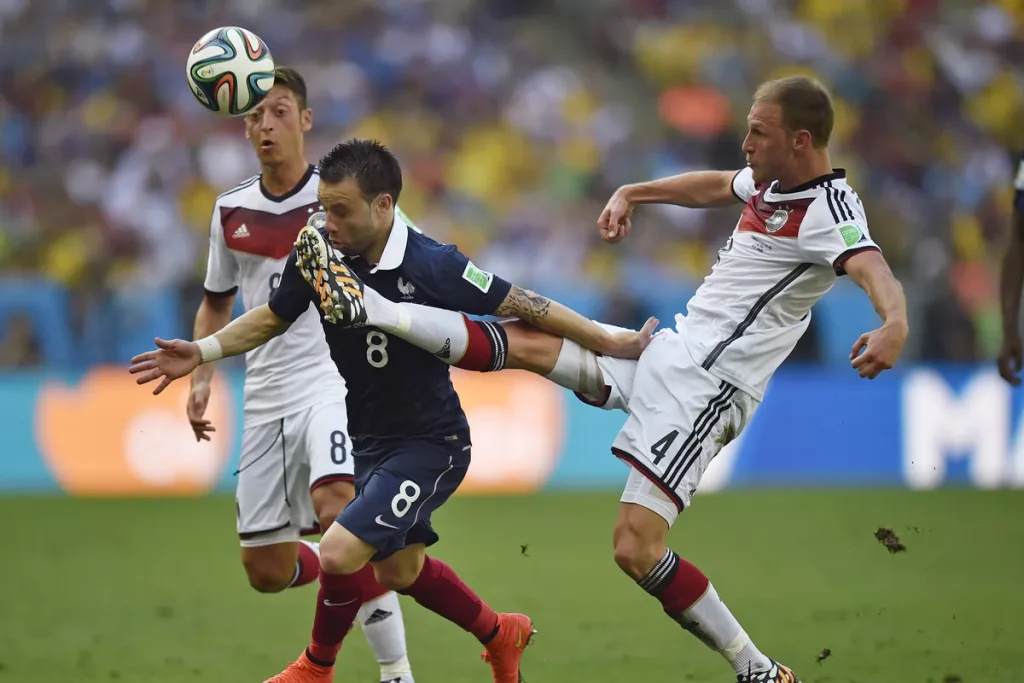 Almost 10 years gone by, and France's generation is at the peak, somehow it used to be the same for Germany when they won the World Cup in Brazil.
The score would be very very tight, as France will beat Germany by one goal only, in the extra time to retain the Jules Rimet Trophy.