Keysher Fuller scored as Costa Rica beat Japan for the first time after four encounters and opened the door for round of 16 entrance.
World Cup 2022 Highlights – Japan 0-1 Costa Rica as South American side produced a late smash to beat Blue Samurai by only goal.
Game highlights
When it was thought to be settled for another draw of the tournament, then Keysher Fuller curled a shot into the top-left corner with nine minutes remaining.
Japan had largely been the better side with Ritsu Doan fired a low ball but none of his teammates could get to the end of it.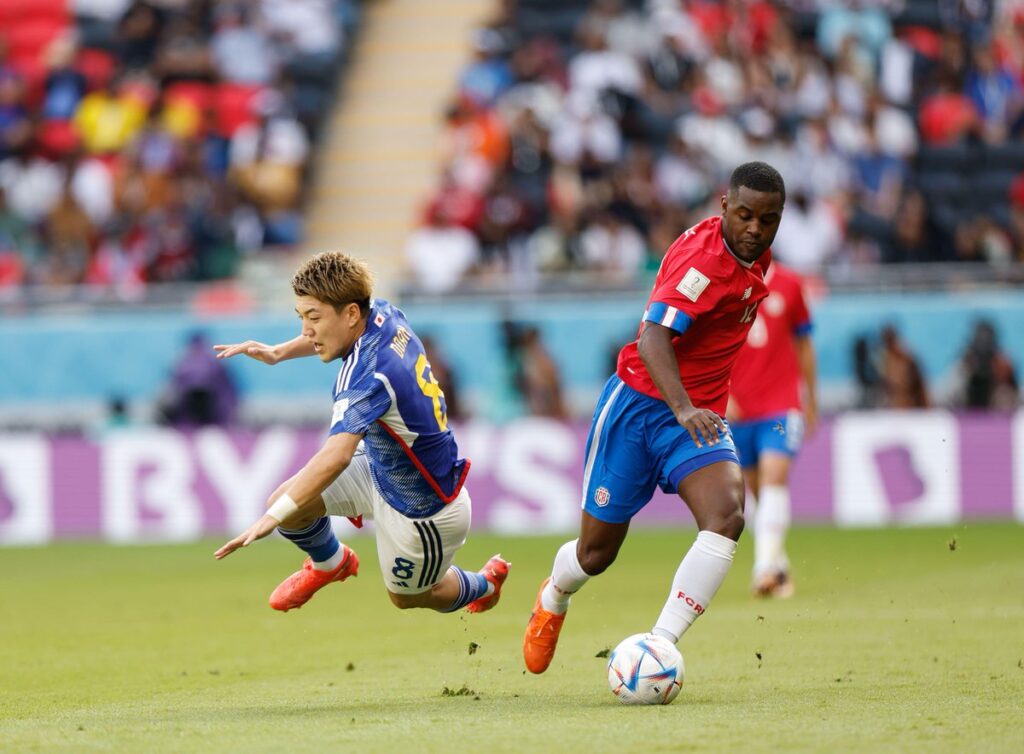 The Asian side continued to press in order to seal an early ticket to next round with the consecutive victory; however, Keylor Navas and co stood still.
Japan's hero in the game against Germany Takuma Asano came on at half-time and almost yielded an immediate impact but the former Real Madrid keeper Navas diving to his left to palm it away.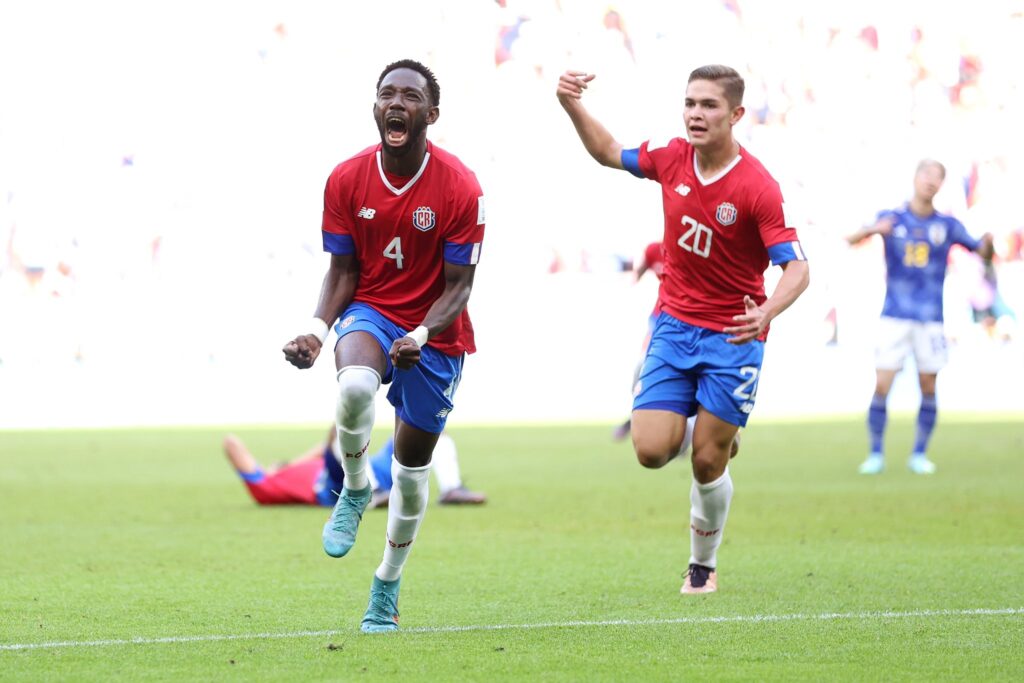 Sign up here for best offers from M88 Mansion x World Cup 2022
Failing to score, Japan suffered from Costa Rica's first shot on target at the World Cup 2022. It's all about quality, not quantity, though.
The goal finally came at the 81st minute, when Japan's poor clearance saw the ball came to Yeltsin Tejeda who assisted Fuller to shoot.
Japanese goalkeeper Shuichi Gonda attempted to stuck under the ball and failing to keep it out.
Japan had never previously lost to Costa Rica, winning three and drawing one of their four prior meetings, but this time, it was different.

What's next?
Group E will take us to the very last game to see the ultimate outcome.
Japan's final Group E clash comes against Spain, while Costa Rica finishing up against Germany, with both games taking place simultaneously on Thursday.
It's exciting to see the upcoming matches in the world cup betting bracket. Don't miss this opportunity.