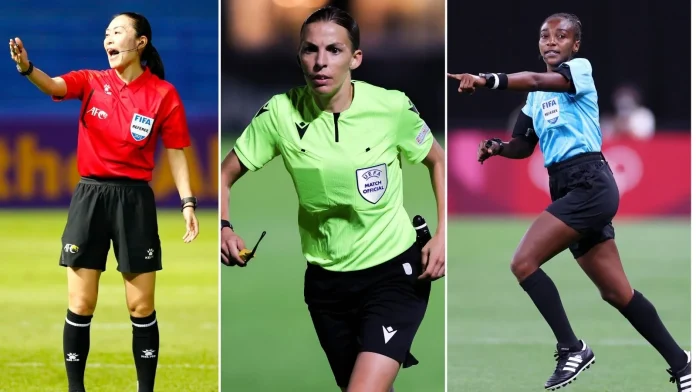 Meet Qatar 2022's Female Referees
The 2022 FIFA World Cup in Qatar have created a milestone for our female match officials, in which three referees and three assistant referees have been appointed in the biggest footballing event.
Blazing the trail with the likes of Nicole Petignat, Bibiana Steinhaus and Kateryna Monzul, these officials are not to be messed around, for they meant serious business to prove that they can be at par with the men.
The referees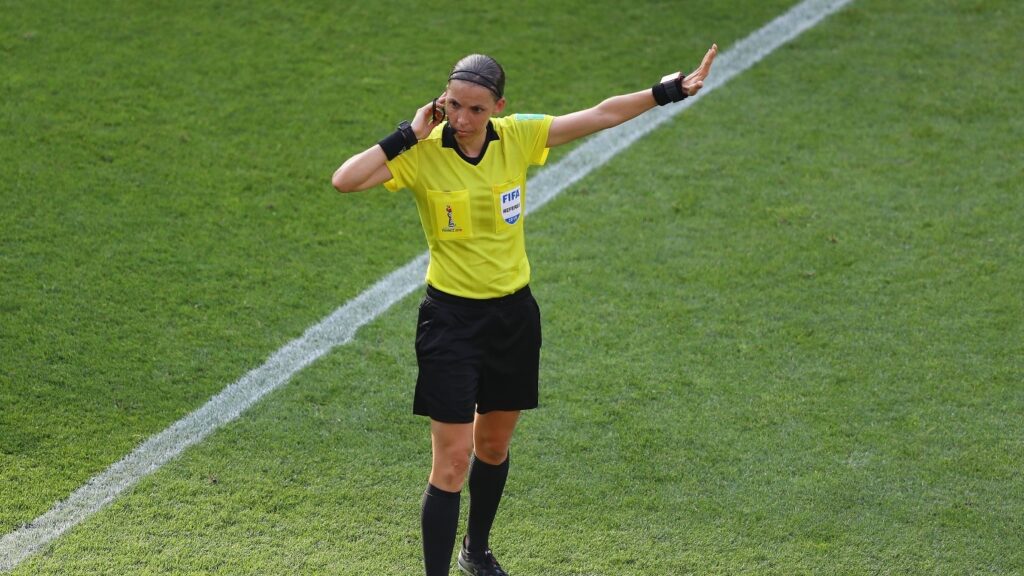 France's Stephanie Frappart is the most-experienced, having been a FIFA-listed referee since 2009. A staple in the women's game, she officiated four matches in the 2019 FIFA Women's World Cup, including the Final in Lyon where she gave three yellow cards and a penalty as the United States won 2-0 over the Netherlands.
On the men's side (where she had debuted in Ligue 1 since 2019), she also made history as she took her first European assignment a month after the WWC final, when she took charge of the UEFA Super Cup in Istanbul between Liverpool and Chelsea. On both of those matches, her assistant referees are fellow Frenchwoman Manuela Nicolisi and Ireland's Michelle O'Neill.
The following two years saw Frappart officiate the first Champions League match (Juventus 3-0 Dynamo Kyiv) in 2020, and the World Cup qualifier in March 2021 which the Netherlands won 2-0 over Latvia.
Salima Mukansanga of Rwanda officiated her lone 2019 Women's World Cup match, which is Sweden's 5-1 win over Thailand where she booked two players. She was assisted in the match at Nice by Bernadettar Kwimbira of Malawi and Madagascar's Lidwine Rakotozafinoro. After that, she refereed three games in the Tokyo Olympics
A FIFA-listed official since 2012, the 33-year-old then made her men's debut at the 2021 African Cup of Nations where she refereed the group B match between Zimbabwe and Guinea, where she booked three players in each of the two sides as the Warriors won 2-1.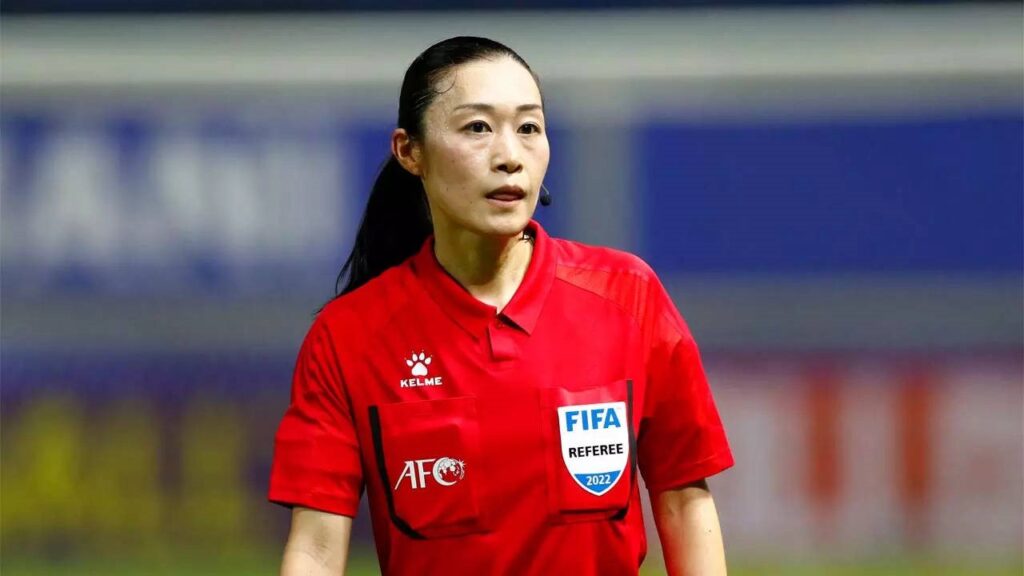 The youngest official in terms of FIFA-listing, Japanese referee Yoshimi Yamashita has already moved up the ladder since she was part of the list in 2015.

Her officiating in men's football includes ten matches in their domestic third-tier, and a pair AFC Club competitions, including her debut in the AFC Champions league in 2022.
Like Frappart and Mukasanga, the 36-year-old also officiated in the most recent Women's World Cup and the Olympics, where she took charge in two matches in each of those tournaments.
The assistant referees 
Neuza Back has been running the lines not just in Brazil's national league system, but also on its respective State Leagues when not on international assignment.
The 37-years old is a FIFA-listed assistant referee since 2014, holding the flag for two Olympic Games and the 2019 Women's World Cup. Apart from that, she also was on continental assignment in both the men's and women's editions of the Copa Libertadores.
Back has a Qatar experience already prior to the World Cup, assisting compatriot Edina Alves in the Club World Cup.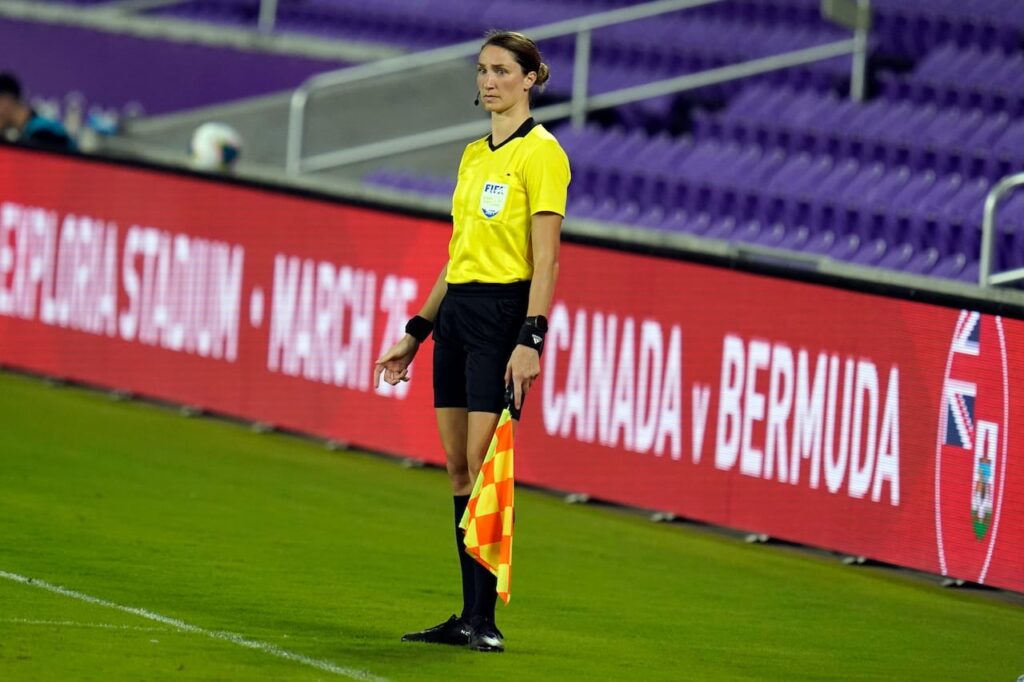 Kathryn Nesbitt of the United States is a regular fixture in Major League Soccer for the past eight seasons since 2015 and has been on the FIFA list since 2016. In 2020, she became the first female to officiate in the MLS Cup in Columbus, joining Corey Parker in assisting Jair Marrufo.
Internationally, she officiated two matches as an assistant in the 2019 Women's World Cup and was also on the bylines in four men's World Cup qualifiers.
Nesbitt is a former member of the academic community, as she is a chemistry professor and had a PhD degree to back it up.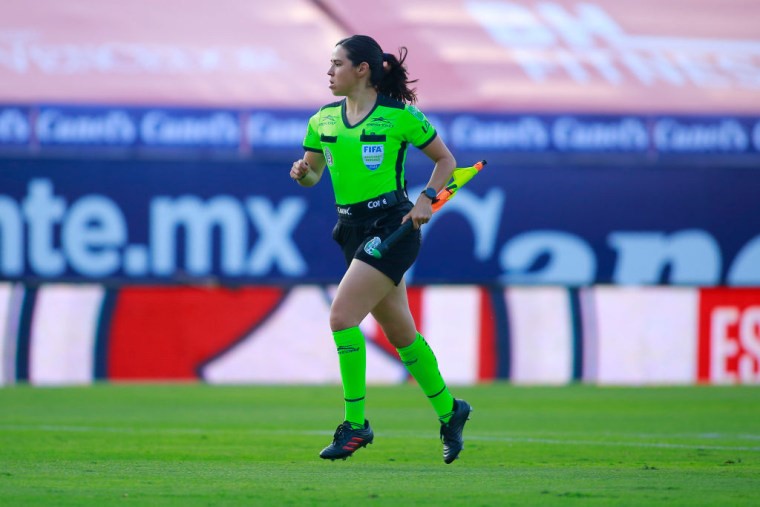 Mexico's Karen Diaz Medina has been on the FIFA list since 2018, and like Brazil's Back, she also had a prior experience in Qatar, assisting Fernando Hernandez Gomez in last year's Arab Cup for two matches.
On the home front, she has been on assignment in Liga MX, and had served time as an assistant referee in various CONCACAF competitions, including Group A of the Women's Olympic qualifiers in Houston in 2020.